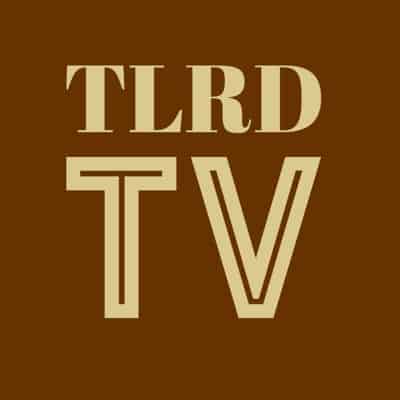 JAMAL KHASHOGGI. On whether the FBI is investigating his death: "Why would I tell you?"
RUSSIA PROBE. Robert Mueller ready to deliver key findings: 'Specifically, Mueller is close to rendering judgment on two of the most explosive aspects of his inquiry: whether there were clear incidents of collusion between Russia and Donald Trump's 2016 campaign, and whether the president took any actions that constitute obstruction of justice, according to one of the officials, who asked not to be identified speaking about the investigation.'
ORANGE JUMPSUIT. Judge orders Paul Manafort to court in prison clothing.
IDIOT OF THE DAY. Man swims naked in shark tank at Ripley's Believe It Or Not Aquarium in downtown Toronto.
THE TWO HAROLDS. They were a gay, interracial couple in an age of relentless bigotry.
DOME OF THE DAY. Zachary Quinto has shaved his head.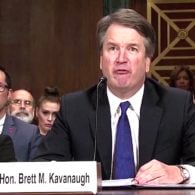 BRETT KAVANAUGH. Anti-LGBT lawsuits already headed his way: "The complaints — two filed in federal court, one filed in state court — were filed in Texas and seek to challenge the City of Austin's LGBT-inclusive non-discrimination ordinance and the U.S. Equal Employment Opportunity Commission, the U.S. agency charged with federal employment civil rights law, over its interpretation of Title VII to prohibit anti-LGBT discrimination in the workforce."
2020. Julian Castro says he's "likely" to run.
SHERIFF JOE. Joe Arpaio files libel suit against the New York Times: 'In a complaint filed Tuesday evening with the U.S. District Court for the District of Columbia, the ex-lawman takes issue with a Times opinion piece published just after Arpaio's loss in the state's Republican primary for U.S. Senate. The article — "Well, at Least Sheriff Joe Isn't Going to Congress: Arpaio's loss in Arizona's Senate Republican primary is a fitting end to the public life of a truly sadistic man" — was written by Michelle Cottle.'
DATA DUMP. Twitter releases massive trove of tweets exposing Russia's Trump strategy in 2016: 'The huge data cache consists of tweets from some 3,400 accounts tied to the Kremlin troll farm known as the Internet Research Agency and 770 others linked to Iran. It also includes some two million gifs, videos and other visual content. Twitter said it's making the information available to "enable independent academic research and investigation," according to a company blog post.'
FIVE TAKEAWAYS. From the Beto O'Rourke – Ted Cruz debate.
WEARING THE PANTS. Lady Gaga wears man's suit for powerful speech: "As a sexual assault survivor by someone in the entertainment industry, as a woman who is still not brave enough to say his name, as a woman who lives with chronic pain, as a woman who was conditioned at a very young age to listen to what men told me to do, I decided today I wanted to take the power back. Today I wear the pants."
CHRISTINE HALLQUIST. NYT profiles Vermont's transgender gubernatorial candidate: "Ms. Hallquist, 62, a plain-spoken Democrat who spent more than a decade running an electric utility company, has been enthralled by science and engineering ever since she was young, when classmates mocked her for being feminine and the nuns at school beat her and recommended her parents treat her nonconformity with an exorcism."
LEO STRONDA. Brazilian rapper, reality star, and bodybuilder goes fullfrontal in wk-unfriendly shot.
GRANDPA CHIP COOKIES. Teen bakes grandfather's ashes into cookies, feeds them to classmates.
MINNESOTA. Anti-gay photographer's "religious freedom" case is argued before appeals court: 'Carl and Angel Larsen, who run a Christian videography business called Telescope Media Group, sued Minnesota's human rights commissioner in December 2016 in federal court, saying the state's public accommodation law would hit them with steep fines and jail time if they began offering wedding videography services that only promoted their vision of marriage. Chief U.S. District Judge John Tunheim dismissed their lawsuit in September 2017. In his ruling, he called the Larsens' plan to post a notice on their website that they would deny services to same-sex couples "conduct akin to a 'White Applicants Only' sign," and that it would be an act of discrimination not protected by the First Amendment.'
AARON HERNANDEZ. Teammates detail his bizarre behavior: 'Late NFL star Aaron Hernandez threatened to "f*** up" a teammate, exposed his genitalia to fellow Patriots while he spoke about "gay sex" and displayed erratic behaviour on the field during his final season with New England.'
INTERVIEW OF THE DAY. Ellen talks to the Wild Boars, the Thai soccer team trapped in a cave for 10 days, and gives them a big surprise.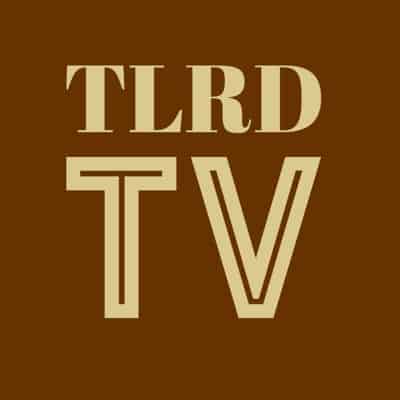 HUMP DAY HOTTIE. Mesh.