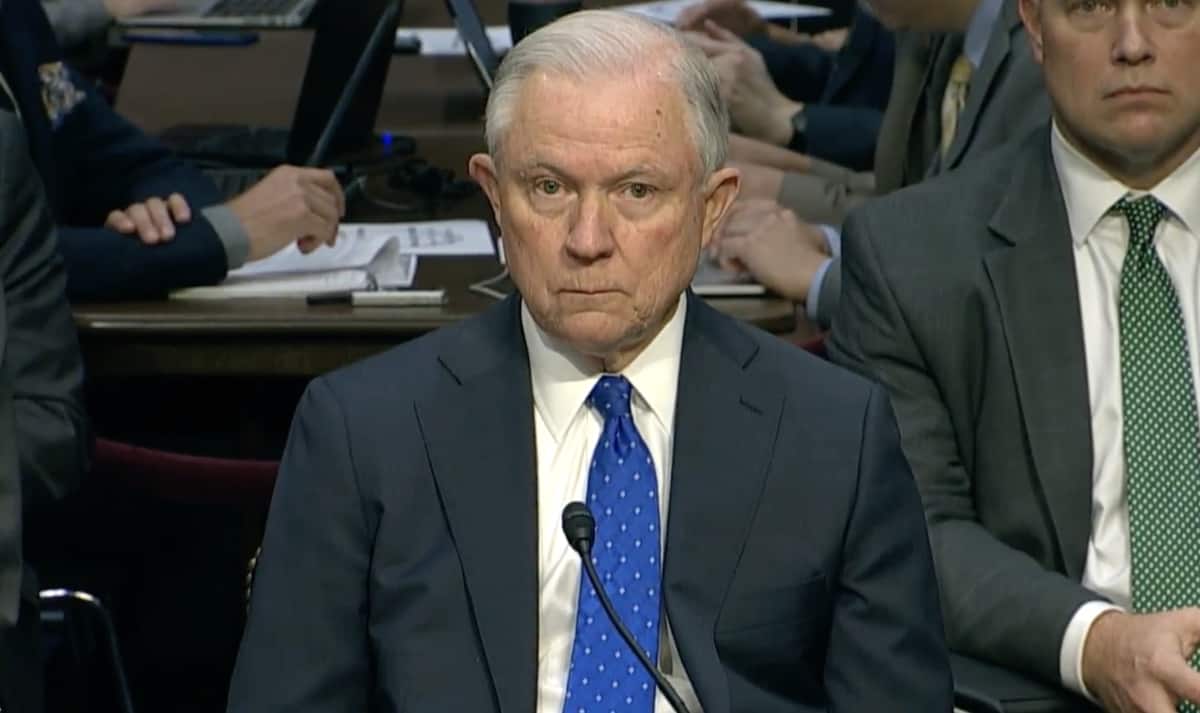 Donald Trump fired Attorney General Jeff Sessions. Sessions 'resigned' at Trump's request and Trump replaced him with  Sessions' chief of staff Matthew Whitaker, a loyalist who wrote a column for CNN last year asserting that special counsel Robert Mueller was going too far with his investigation.
Wrote Whitaker in the column: "It does not take a lawyer or even a former federal prosecutor like myself to conclude that investigating Donald Trump's finances or his family's finances falls completely outside of the realm of his 2016 campaign and allegations that the campaign coordinated with the Russian government or anyone else. That goes beyond the scope of the appointment of the special counsel."
The Hill reports: "The move means that Deputy Attorney General Rod Rosenstein will no longer oversee the federal Russia investigation, which he has looked over since Sessions recused himself early last year due to his work on Trump's campaign."
Rosenstein headed to the White House after the firing for a "preplanned" meeting on a "substantive matter."
Sessions' resignation letter:
Read Letter From the Attorn… by on Scribd
Trump tweeted about the departure: "We are pleased to announce that Matthew G. Whitaker, Chief of Staff to Attorney General Jeff Sessions at the Department of Justice, will become our new Acting Attorney General of the United States. He will serve our Country well……..We thank Attorney General Jeff Sessions for his service, and wish him well! A permanent replacement will be nominated at a later date."
https://twitter.com/realDonaldTrump/status/1060256623439110146
The move comes amid chatter that Mueller is planning indictments, and that Donald Trump Jr. is concerned about being indicted.