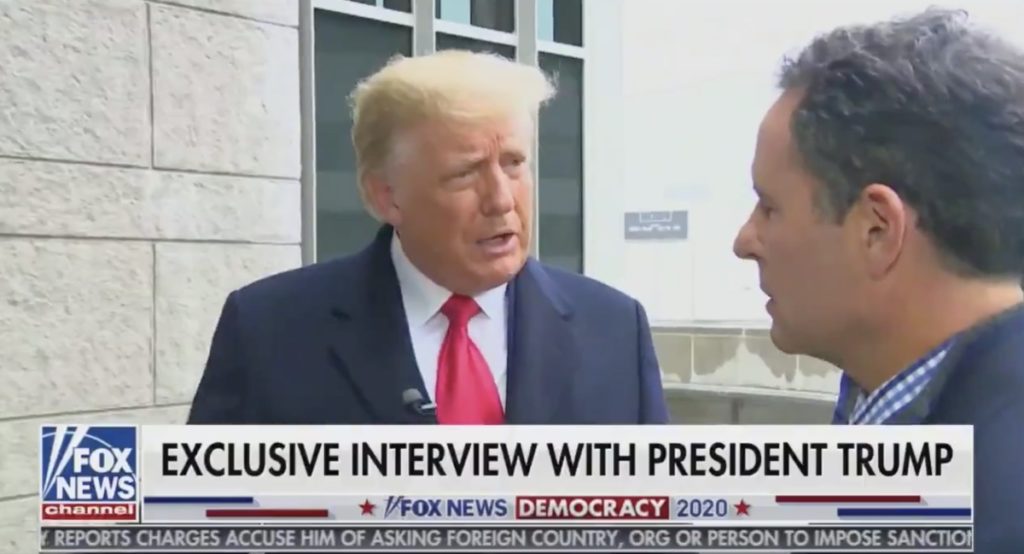 Donald Trump spewed lies on FOX News in an interview with Brian Kilmeade which aired on Sunday morning.
In these excerpts, clipped by VOX's Aaron Rupar, Trump lies again that the military was out of ammunition when he took office. He then moved on to debunked and baseless claims of election fraud and allegations of a "rigged election."
Trump also called President-elect Biden an "illegitimate president," saying, [Biden] lost and lost badly. This wasn't, like, a close election." Trump said the election was rigged by "local Democrats."
Trump said his baseless lawsuits, all of which have been thrown out for lack of evidence, are being lost on technicalities. Trump then attacked Attorney General Bill Barr for not doing more to overturn the election for him.
Trump also attacked the Republican governor of Georgia.