Roundup:

Colton Underwood Out Everywhere. Tough Questions (and salted rims?) With Pose Actor/Logo Host Johnny Sibilly ; Ptown Advice From Gus Kenworthy; Netflix And Shade From The Bachelor Nation, And 36,000 People Missed The Dave Chappelle Thing and Signed a Petition Asking Netflix not to Platform Underwood Further.
‼️🚨EXCLUSIVE🚨‼️: #ColtonUnderwood is cozying up to #JohnnySibilly…check it out here. https://t.co/sC0AZkrRPX

— Radar Online (@radar_online) June 25, 2021
At the Four Seasons Mexico and in a tough Logo Interview Colton Underwood and Johnny Sibilly discuss privilege. Sibilly has time and again put himself out against better advice, no doubt, to tell truths and has allowed some to see themselves represented popularly for the first time.

-editor
---
Published by
BANG Showbiz English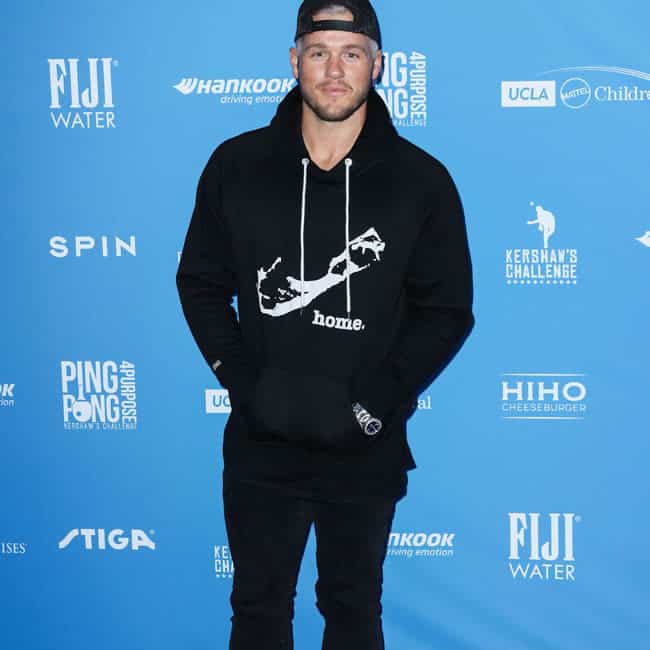 Colton Underwood is "in love" and "in a good position" in his life.
The 29-year-old TV star – who publicly came out as gay in April – has found love with Jordan C. Brown, and his parents have already met his partner.
Colton – who starred on 'The Bachelor' in 2019 – shared: "I'm happy, I'm in love and I'm in a good position.
"Everything as far as that goes has been pretty smooth. What was so cool too was, like, after the show was over, I didn't know what was really next. I knew that I was still coming out and I still am. So there's still things to work through right now."
Colton also appreciates having such a strong support network around him.
He told Us Weekly: "The friends that I have, the support group that I have has been so helpful and impactful."
Colton recently revealed that he "didn't want to be gay".
The TV star opens up about his struggles in his upcoming Netflix series, 'Coming Out Colton'.
He said: "I didn't want to be gay. And the main voices in my head were just telling me, 'You'll get through this, you'll get through this, you'll get through this.'"
Colton thought he would "die" with his "secret", but ultimately came out because he felt "mortified" over his behaviour with Cassie Randolph.
The duo ended their romance in May 2020 after appearing on 'The Bachelor' the year before, and the 26-year-old beauty subsequently filed for a restraining order against him for alleged harassment, though she dropped it two months later.
Colton said: "I never thought I was going to come out, I thought I was going to die with this secret.
"[I put] a poor girl through [a] hell of my own insecurities."
---
---
Has there ever been a real petition Against a show before this?
Since coming out eight months ago, 35,500 have signed the petition asking Netflix to not further platform the former bachelor, focused on the stalking and abusive behavior that led to restraining orders and ongoing tension with the bachelor nation.
While it has clearly informed the marketing — and one assumes the content of — the six episode show, it was as successful as the protests and requests around Dave Chappelle. Where next?
---
https://www.pinterest.com/michaelgoff/sites/?invite_code=4f89b901a33f4e7b84b808aed74c67db&sender=229402312177618782