Updated
Published by
Radar Online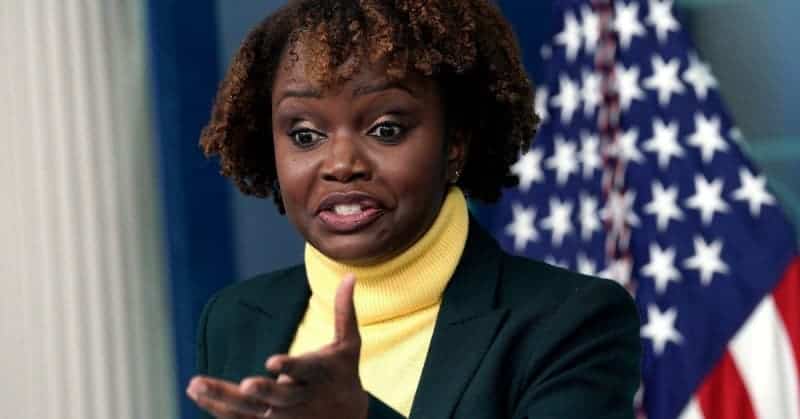 MEGA
Russian TV is now targeting the White House's new spox, just days after she officially started the role.
The Vladimir Putin-backed TV channel said nothing of the experience Karine Jean-Pierre brings to the position, spreading misinformation about her professional abilities, which was picked up by right leaning papers in the UK including The Daily Mail. Putin's channel told news-starved Russians she was given the job because she was a "dark-skinned immigrant."
The Russian pseudo news commentators claimed without evidence that within weeks, Jean-Pierre will be replaced by a straight white man, according to The Daily Mail.
Jean-Pierre took the White House podium from Jen Psaki, who left as chief spokeswoman for a role at news channel MSNBC. Jean-Pierre is the first black, openly gay press secretary.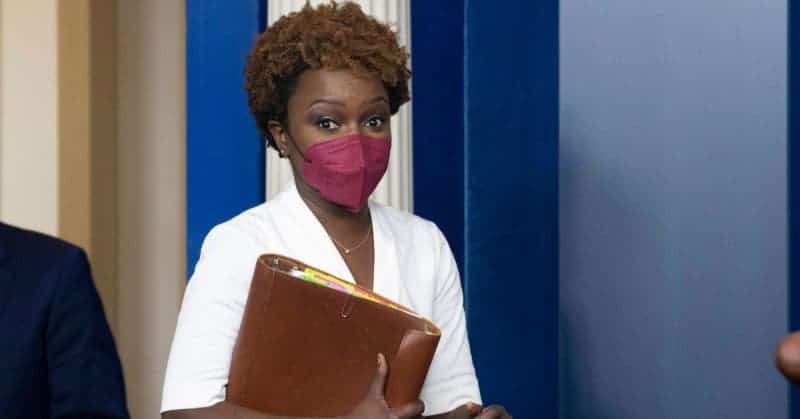 Russian TV has not been strangers to outlandish claims and strange discussions, especially in the wake of the country's invasion of Ukraine. Nuclear weapon usage has been discussed on the channel.
The channel used footage from Jean-Pierre's first press conference to mock the new press secretary, the Daily Mail noted.
Ignoring the decades of experience with press and campaigns they fabricated some image of someone else completely 'When she makes mistakes, that will be her excuse. 'I'm not a professional, I was chosen for other reasons'," Andrei Sidorchik said on the channel, and reported by the Daily Mail. The wholesale ignoring of Jean-Pierre's qualifications and decades as a trusted leader and advisor are the hallmarks of basic race and anti-gay dog-whistle politics.
Jean-Pierre hasn't responded to the Russian state claims, though Jean-Pierre has discussed what serving in the role means to her.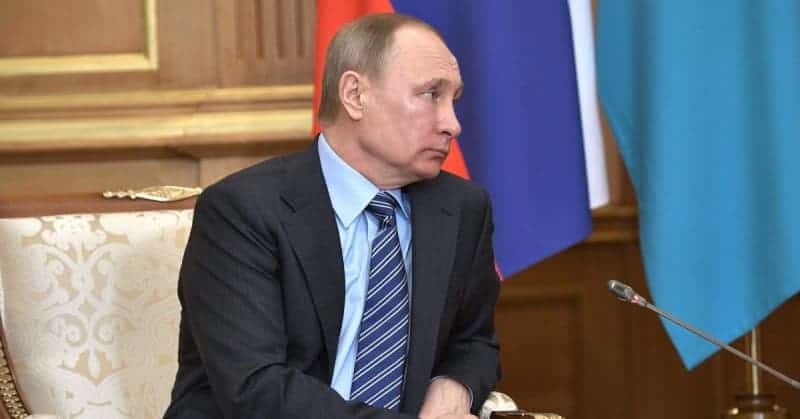 "I am a black gay immigrant woman, the first of all three of those to hold this position," Jean-Pierre said her first briefing, according to Yahoo! News. And her experience is deep and well respected. She has already served in senior communication and political roles in the Biden Administration, the Biden campaign, and to then-Vice President Biden in the Obama Administration. prior to that she was Chief Public Affairs Officer for MoveOn.org and an NBC and MSNBC Political Analyst. Jean-Pierre served as Regional Political Director for the White House Office of Political Affairs during the Obama-Biden administration and as Deputy Battleground States Director for President Obama's 2012 re-election campaign. She served as Southeast Regional Political Director for President Obama's 2008 campaign, Deputy Campaign Manager for Martin O'Malley for President, Campaign Manager for the ACLU's Reproductive Freedom Initiative, and Deputy Chief of Staff and Director of Legislative and Budget Affairs for two members in the New York City Council.
But the new press secretary hasn't started without being attacked by the right in the US, which has dug up old comments and recirculated them. In them, she calls out Fox News for its racist reporting.
In March 2020, a s one example, she called Fox News racist, as Radar previously reported.
"So there is nothing new here," she claimed on an MSNBC appearance. "I think the difference is they are all-in on being state TV for Donald Trump, and so they will continue to give misinformation."
Jean-Pierre has also faced criticism as her partner is currently a political reporter for CNN. That has led to questions about a conflict of interest between CNN and the White House. But the situation was rectified when CNN restricted the subjects she would be assigned, avoiding political and White House coverage.