Published by
OK Magazine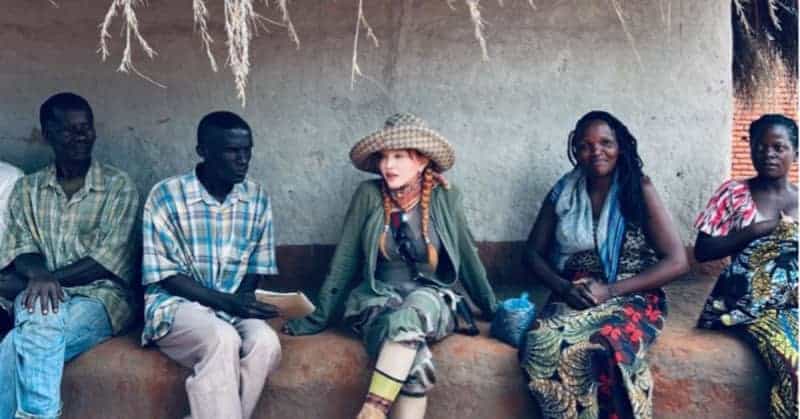 @MADONNA/iNSTAGRAM
Madonna took to Instagram to share a montage of photos and videos of a trip to Malawi.
"Back that up to the Beat……in Malawi 🇲🇼🖤🇲🇼❤️🇲🇼💚" She captioned the post on Friday, December 30. "Streaming on all platforms now !! @raisingmalawi."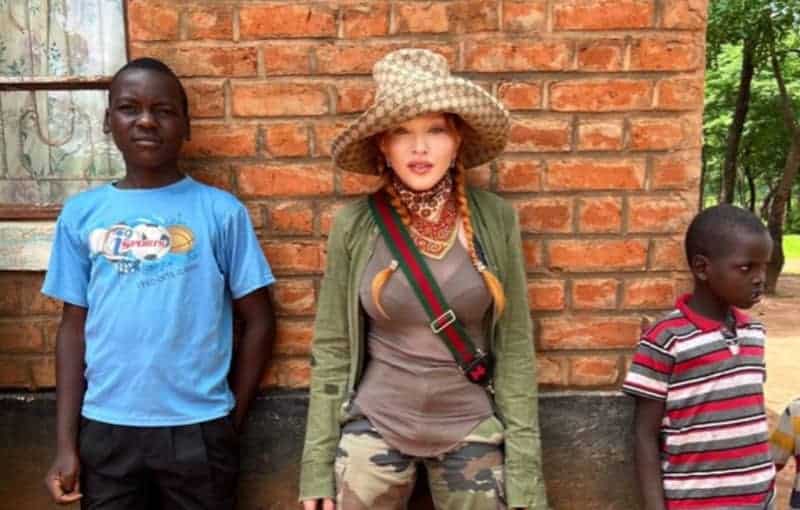 However, some of her followers were less than impressed by the clips, with fans criticizing everything from her bizarre appearance in the heavily edited photos and the fact that she was using the video to promote her music, to her decision to visit the village drabbed in expensive, designer clothing.
MADONNA LOOKS UNRECOGNIZABLE IN NEW FILTERED PHOTO PROMOTING HER LATEST SINGLE
Malawi, which is located in Southern Africa and borders Mozambique, has remained one of the poorest countries in the world. The country has been particularly close to Madonna's heart, as she adopted four of her children from there — David Banda, 17, Mercy James, 16, and 10-year-old twins Stelle and Estere Ciccone.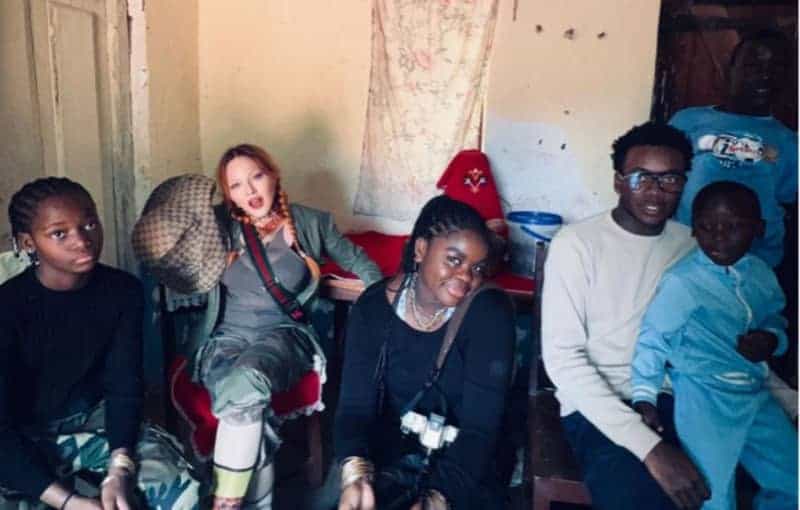 One user let the "Like a Virgin" singer know they felt the post was in poor taste, replying, "Don't forget to wear the Gucci hat to remind them you're rich…." with another adding, "When you show up to an African village with a Gucci bag 😂."
FANS APPALLED AFTER 'QUEEN OF PHOTOSHOP' MADONNA HOLDS BREASTS & FLAUNTS FIGURE IN LATEST SNAPS: 'WHAT'S WRONG WITH HER?'
Despite social media backlash, others rushed to Madonna's defense, noting that Malawi has "no resources" and the singer "stepped up" to open school, hospitals and clinics.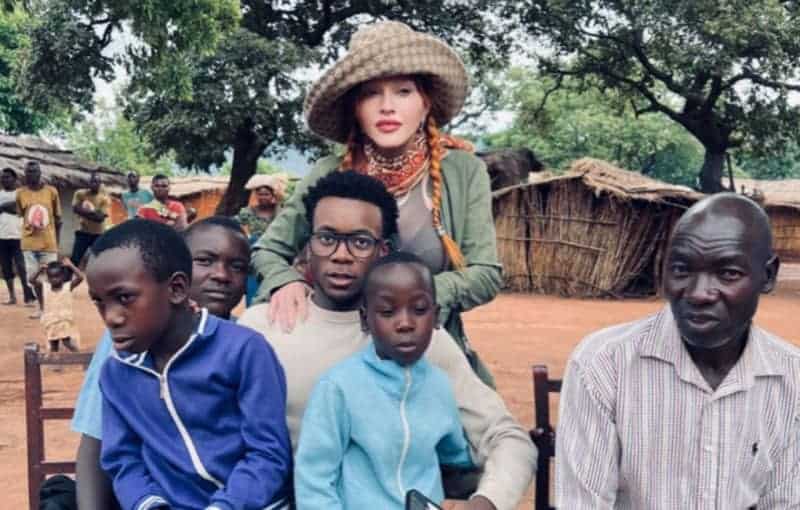 "I applaud her efforts," the Instagram user continued. "She does so much for so many people and gets criticism for her face, clothes, boyfriend choices, grills, her voice etc while the real issue at hand is her Heart."
"Back that up to the amazing and inspirational work you do as well. Many (unfortunately) tend to forget about that," a fourth commenter noted. "More power to you Queen! 🙏💖🙏💖"
This comes only days after fans were left wondering if Madonna was "okay" after she shared a series of strange Christmas pictures to social media.
As OK! previously reported, the pop star initially sported a candy cane themed onesie and a Santa hat before awkwardly stripping down to show she was wearing a black lace bra.