Published by
BANG Showbiz English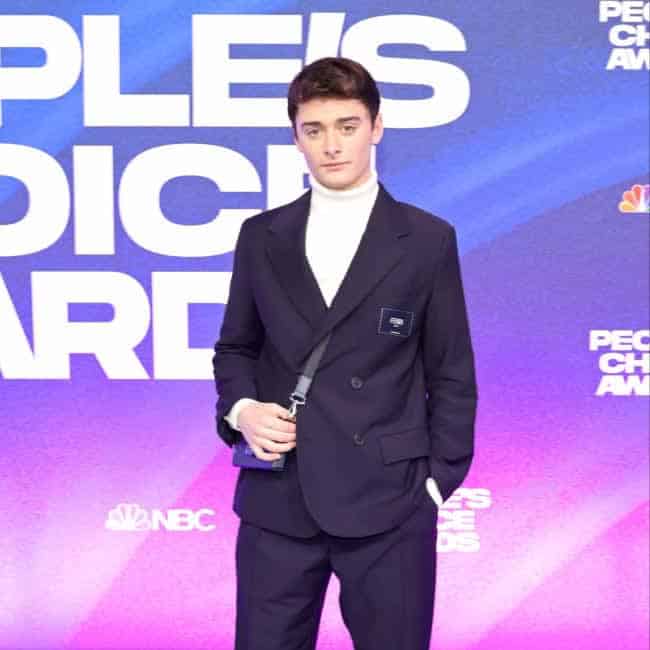 Noah Schnapp has come out as gay.
The 18-year-old actor – who is best known for playing Will Byers in 'Stranger Things' – shared the news with his fans in a TikTok video.
He said: "When I finally told my friends and family I was gay after being scared in the closet for 18 years and all they said was 'we know.' You know what it never was? That serious. It was never that serious. Quite frankly, it will never be that serious."
Noah's on-screen character in 'Stranger Things' is gay, and the teenage actor even referenced Will's sexuality in the TikTok caption.
He wrote: "I guess I'm more similar to Will than I thought."
Noah previously explained that season four of the show will explore Will's "personal struggles and struggles with his identity".
He said: "I feel like people are used to seeing him fighting a monster or struggling with the supernatural side of 'Stranger Things'.
"But this season, it's just more about his personal struggles and struggles with his identity, and I think it's interesting for the audience to see that."
Noah also addressed Will's sexuality during an interview in July.
The actor – who stars on the show alongside Millie Bobby Brown and Finn Wolfhard – confirmed in the interview that Will had feelings for his best friend Mike, adding that it was "100 percent clear that he is gay".
Noah said at the time: "Obviously, it was hinted at in Season 1: It was always kind of there, but you never really knew, 'Is it just him growing up slower than his friends?'
"Now that he's gotten older, they made it a very real, obvious thing. Now it's 100 percent clear that he is gay and he does love Mike."