Published by
BANG Showbiz English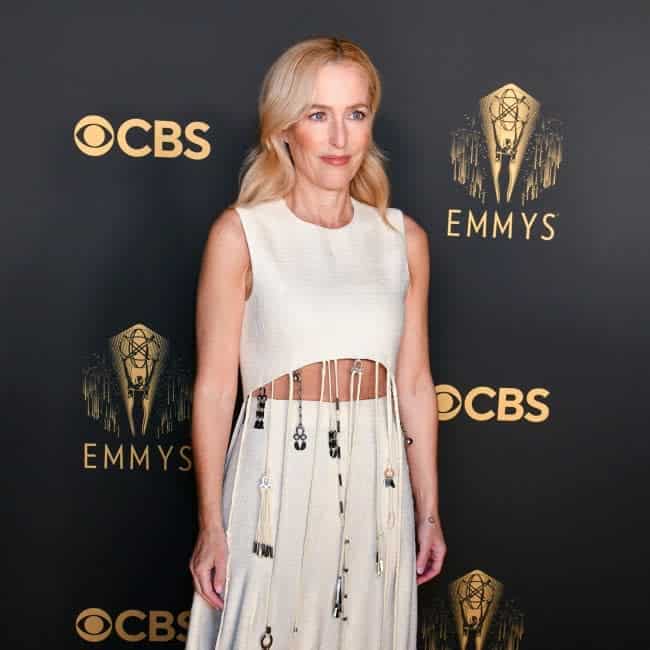 Gillian Anderson has urged women to share their sexual fantasies with her so she can compile them into a new book.
'The X Files' star read Nancy Friday's 1973 tome 'My Secret Garden: Women's Sexual Fantasies' – which shared female insight into arousal, dreams and desire – when she was preparing to play a therapist in Netflix show 'Sex Education' – and it inspired her to create her own version for the modern age.
In a column for the Guardian, she explained the concept, writing: "Since 'Sex Education' was broadcast, friends and journalists started asking me if women sometimes felt compelled to share their sexual problems or fantasies with me. Well, they don't. Which ultimately is what gave me the idea for a book – a My Secret Garden for the 21st century … "
She went on to ask women everywhere to share their "fantasies" and their "fetishes" so she can compile them into a new book delving into female sexuality.
Gillian added: "I want women across the world, and all of you who identify intrinsically as women now – queer, heterosexual and bisexual, non-binary, transgender, polyamorous – all of you, old and young, whatever your religion, and married, single or other, to write to me and tell me what you think about when you think about sex."
She went on: "Whether it's when you're having it by yourself or with a partner, or with more than one. Tell me. Fantasies, frustrations, explorations, the forbidden, childhood, sounds, fetishes, guilt, insatiability … I'm hoping your voices from diverse nationalities and backgrounds will shed light on just how far we have come since 1973."