Published by
BANG Showbiz English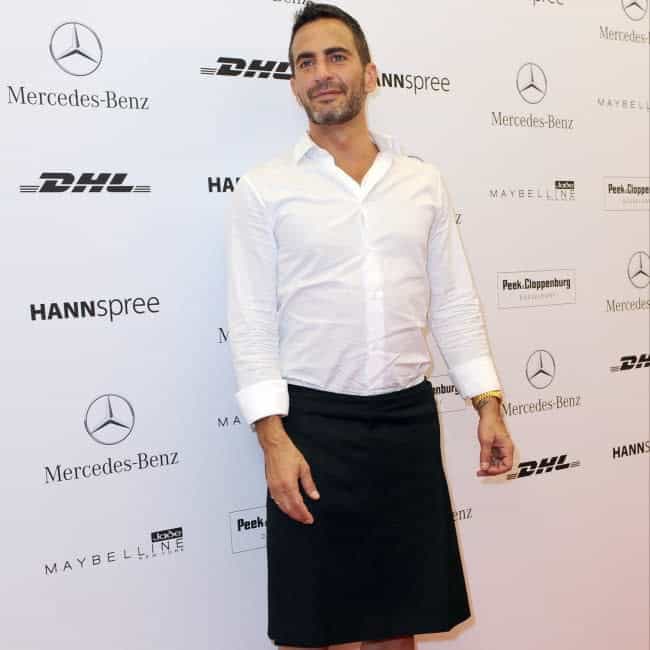 Marc Jacobs is always honest about his cosmetic surgery so people can't "talk s***" about him.
The 59-year-old fashion designer was candid about going under the knife in 2021 and praised by many for opening up about his $50,000 treatment.
Marc insists transparency is second nature to him as his happiness derives from staying true to himself.
Speaking to ELLE, he said: "I prefer to be as honest and upfront as I possibly can because it helps me to live a better life. I don't want secrets and I don't want shame in my life so I revealed my truth for myself. It makes me feel better but also when other people decide to talk s**t I'm like, 'You can't really say anything I haven't already said myself.'"
Jacobs has had several cosmetic procedures over a period of a few years, which include Botox and thread lifts.
He added: "It's interesting though, is surgery any different to make-up? If I'm perfect as I am what do I need make-up for? I didn't get surgery to be the perfect me, I got surgery because I had a wrinkly neck and I wanted it to be tighter. But, if I didn't do the surgery I'd just have a perfectly wrinkled neck."
In a previous interview with the New York Post newspaper, Marc hit out at celebrities who deny going under the knife stating that "there's no shame in being vain".
He said: "It seems so crazy when an actor or public figure denies that they've done something, and they say like, 'Oh, it's olive oil, I bathe in seltzer.' It's like, 'Come on.' Like all those things might be true, but they're not why your neck is tight.
"I think you just need to start a conversation, and then maybe that will have a resounding echo that helps people feel less ashamed. I just don't think there's shame in being vain."