Published by
BANG Showbiz English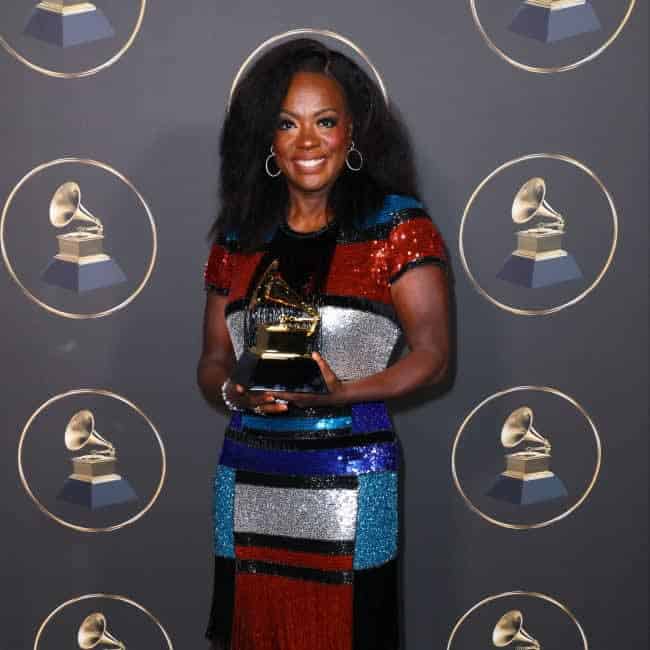 Viola Davis achieved EGOT status at the Grammy Awards on Sunday (06.02.23).
The 57-year-old actress became the fourth Black person to scoop the honour – wins at the Emmys, Oscars, Tonys and Grammys – when her memoir 'Finding Me' was honoured at Los Angeles' Crypto Arena with the Best Audiobook, Narration, and Storytelling Recording accolade.
Taking to the stage to accept the honour, she said: "I wrote this book to honour the six-year-old Viola, to honour her, to honour her life, her joy, her trauma, her everything.
"It has just been such a journey. I just EGOT!"
The 'How To Get Away With Murder' actress went on to thank the people who worked alongside her on the book and gave a special shout-out to her husband, Julius Tennon and their 12-year-old daughter Genesis.
She said: "You are my life, my joy. You are the best chapter in this book. Thank you."
Only 18 people have achieved EGOT status, including Whoopi Goldberg, Jennifer Hudson and John Legend.
Viola earned her first Tony in 2001 for 'King Hedley II' and a second in 2010 for the Broadway production of 'Fences'. She added to her hauled in 2015 when she became the first Black woman to win the Lead Drama Actress award at the Emmys after being recognised for her role in 'How To Get Away with Murder'.
Her Oscar win came in 2017, when she scooped the Academy Award for Best Supporting Actress for her role in the big screen adaptation of 'Fences'.