Published by
BANG Showbiz English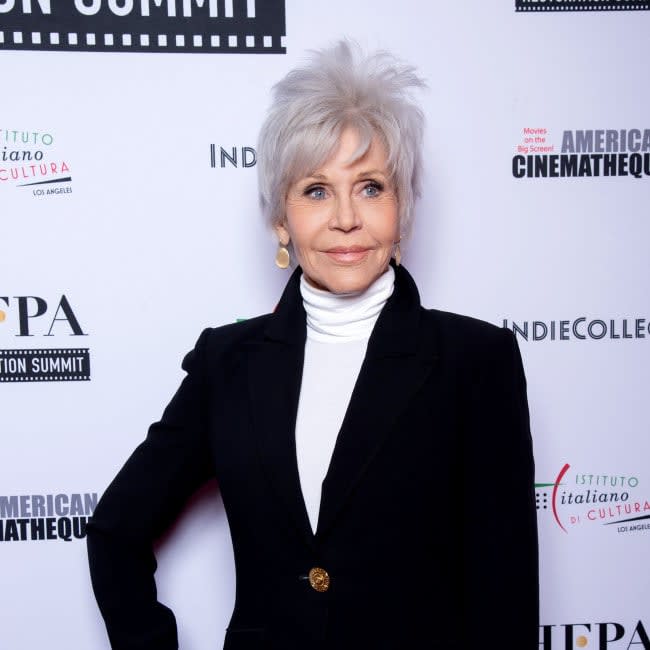 Jane Fonda joked exercise is essential for older people to still be able to "make love".
The 85-year-old actress admitted she thanks God "every day" she has been staying active for decades because she is still reaping the benefits of being strong and flexible.
She said: "You've got to stay strong. I have a grandson who's three years old, and I can still pick him up. I mean, I have to bend my knees and, you know, it takes a long time to get him up there, but I can still pick him up. You want to be able to carry your own bags.
"You have to be able to, you know, make love. I don't remember much [about that], but do I remember you need flexibility!"
But the '80 For Brady' star admitted she wasn't always a big fan of exercise and only realised how "important" it was in her 30s.
Speaking at the launch of H+M Williamsburg's Move Studio in New York this week, she said during a Q and A session: "I didn't know that it was important to do 'til I was in my 30s. I had a 'constant period' all during school so that I couldn't do gym — anything to get out of gym.
"It wasn't until my late 30s [or] early 40s that I started to actually become active … [and] life before I was active, it wasn't nearly as good as when I started to move."
As well as noticing how the "shape of [her] body" changed as a result of working out, Jane also reaped the mental health benefits.
She said: "I come from a long line of really depressed people, and the best way to fight depression is to keep moving."