Published by
OK Magazine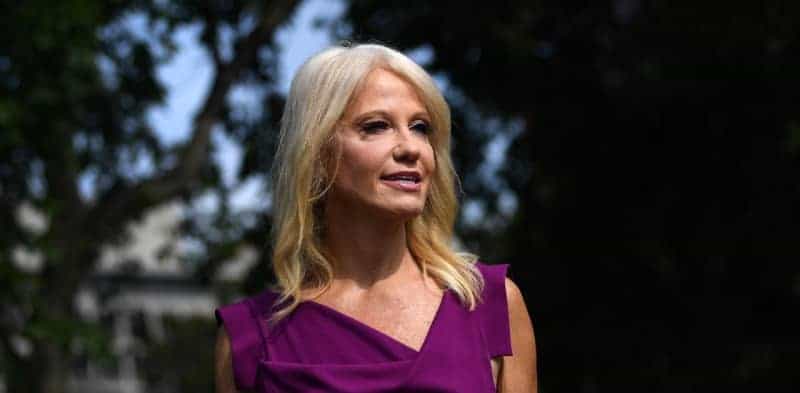 mega
Though Donald Trump has caught flack for going on quite a few confusing rants, it's never prompted Kellyanne Conway to refrain from making her own questionable remarks over the past several years.
Scroll down to relive seven of her most head-scratching moments.
Fake Terrorist Attack
In 2017, she attempted to discredit Barack Obama by claiming he was responsible for the "Bowling Green massacre" — an event that never actually took place.
"I bet it's brand new information to people that President Obama had a six-month ban on the Iraqi refugee program after two Iraqis came here to this country, were radicalized and they were the masterminds behind the Bowling Green massacre. It didn't get covered," she said on MSNBC's Hardball.
A few days later she apologized for the error.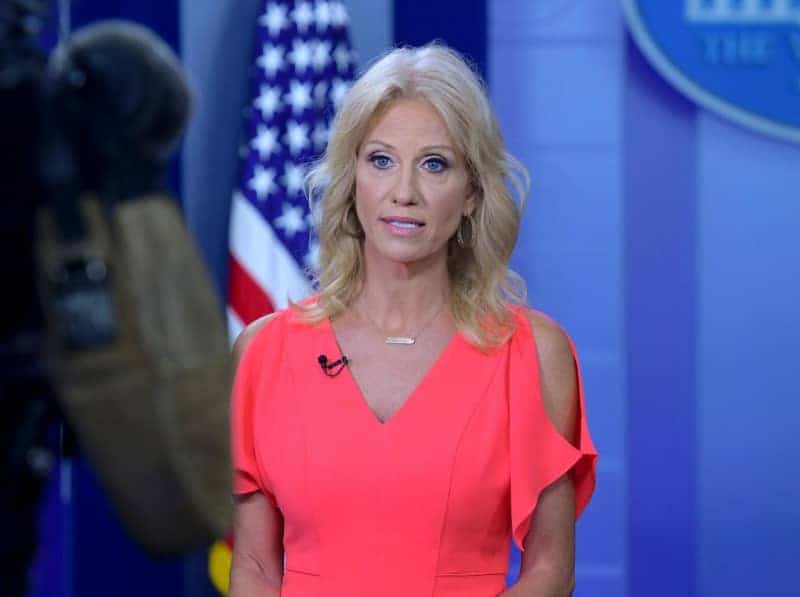 Alternative Facts
In January 2017, the mom-of-four attempted to defend Sean Spicer's false statement about the number of people who attended numbers of Donald Trump's inauguration.
Instead of admitting he lied, the 56-year-old said on Meet the Press, "Sean Spicer, our press secretary, gave alternative facts."
Chuck Todd then pointed out, "Alternative facts are not facts, they're falsehoods."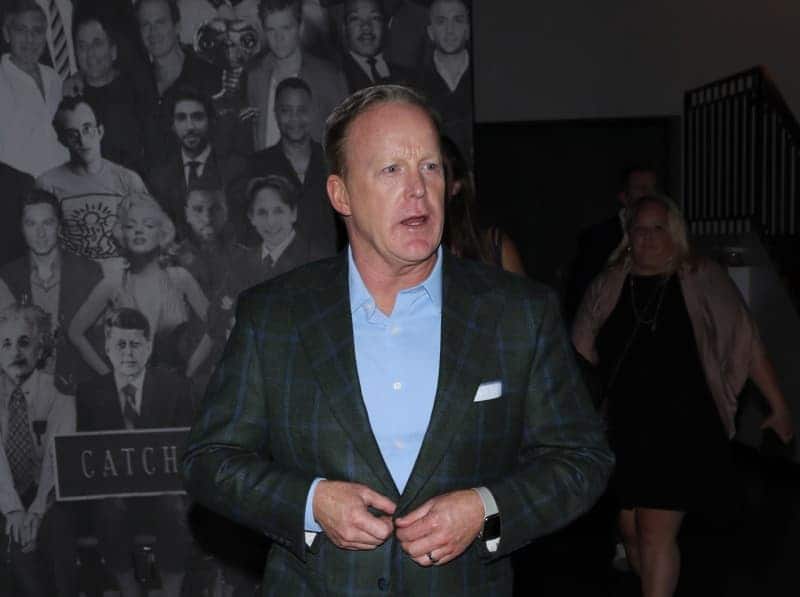 Side-Stepping Edited Video Claims
In 2018, CNN reporter Jim Acosta found himself in hot water after he allegedly assaulted a White House staffer. The White House released a video of the incident and claimed he was just making a movement to defend himself from the woman, but it was heavily scrutinized that the clip was edited.
Conway reacted by saying the video wasn't "altered," just "sped up" — though changing the video in anyway is a form of editing.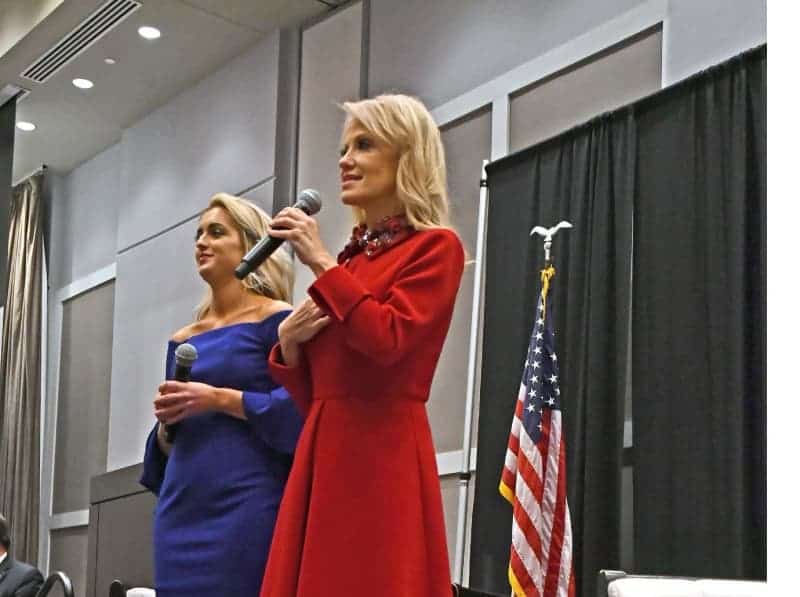 COVID-19 Mistakes
While discussing the pandemic in early 2020 on Fox News, Conway made it seem that she thought the "19" in COVID-19 meant there were 18 other variations, whereas the number stands for 2019, the year the first person caught the virus.
"This is COVID-19, not COVID-1 folks …" she said at the time.
Never miss a story — sign up for the OK! newsletter to stay up-to-date on the best of what OK! has to offer. It's gossip too good to wait for!
Downplaying Racist Terms About COVID-19
The politician defended the controversy over White House staffers and Trump referring to the Coronavirus as "Kung-Flu" and the "Chinese Virus" by trying to downplay that the terms are rooted in racism.
"I'm married to an Asian," she said during an interview. "I'm married to an Asian-American, my kids are 25 percent Filipino."
Insisting Her Estranged Husband's Social Media Posts Meant Infidelity
In her memoir, Conway recalled how going into "fall of 2018," her husband, George Conway began growing distant, but she didn't suspect much trouble until a change in his social media activity.
"He was spending chunks of time in New York at the firm … spending his nights alone at our house in Alpine, New Jersey, 240 miles away from D.C," she wrote. "The numbers don't lie. During this time, the frequency and ferocity of his tweets accelerated. Clearly he was cheating by tweeting. I was having a hard time competing with his new fling."
She also reasoned that his negative tweets about Trump were "violating" their marriage vows.
Earlier this month, she confirmed they were parting ways after 22 years as husband and wife.