Published by
BANG Showbiz English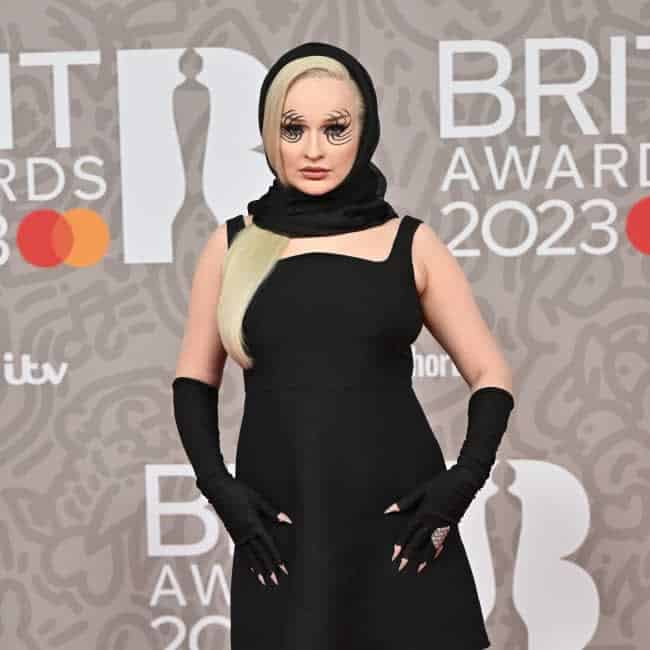 Kim Petras doesn't think she would be where she is today without Madonna.
The 30-year-old singer made history at last month's Grammy Awards when she became the first openly trans artist to receive the Best Pop Duo/Group Performance prize for 'Unholy' with Sam Smith and she is thrilled the Queen of Pop – who presented the pair with their accolade – has given her support and respect because she has done so much for the LGBTQ+ community.
She told 'Entertainment Tonight': "I don't know how good of a friend I can be to her because I'm just like, 'Confession: Ray of Light changed my life.'
"Every time I see her, I just talk about her music and how much it means to me, but it's just been the most incredible thing for me to get respected by Madonna, and for her to even know anything about me is just…
"Madonna, for fighting for LGBTQ+ rights. I don't think I could be here without Madonna. My mother. I grew up next to a highway in Germany, and my mother believed me that I was a girl, and I wouldn't be here without her and her support."
The 'Coconuts' hitmaker went on to add that she would "die" to one day collaborate with the 'Material Girl' songstress and would "absolutely" love to work with her on her upcoming third studio album.
She added of the possibility of a collaboration: "I would die to! I would die to have Madonna on anything, or be on anything Madonna, so yeah, absolutely."
When Madonna presented Kim and Sam with their award, she celebrated the duo's "fearlessness".
She said: "Are you ready for a little controversy? Come on people, let's make some noise. Y'all are going to sleep over here.
"So, here's what I've learned after four decades in music — if they call you shocking, scandalous, troublesome, problematic, provocative or dangerous, you're definitely on to something.
"I'm here to give thanks to all the rebels out there forging a new path and taking the heat for all of it. You guys need to know — all you troublemakers out there — you need to know that your fearlessness doesn't go unnoticed. You are seen, you are heard; and most of all, you are appreciated.
"So now, speaking of controversy, it gives me great pleasure to introduce two incredibly talented artists who have risen above the noise, the doubt, the critics; into something beautifully unholy. Here are two Grammy Award winners, Sam Smith and Kim Petras."