Published by
BANG Showbiz English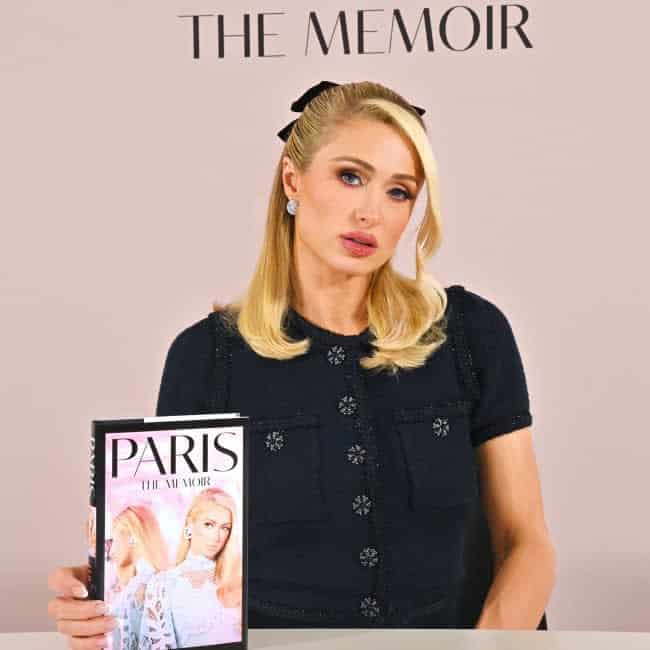 Paris Hilton has credited Demi Lovato with inspiring her to write her tell-all book.
The hotel heiress has lifted the lid on her life in 'Paris: The Memoir' which gives a brutally honest account of her early years and her career in the spotlight, and she's now insisted Demi inspired her to put pen to paper after the pop star shared her own story in 2017 documentary 'Demi Lovato: Simply Complicated'.
In her book, Paris writes: "I was as stunned as the rest of the world by how real, vulnerable, and courageous she [Demi] was. In the doc, Demi shared a painful reckoning with a difficult past; in person, I saw her in the midst of an intense journey of self-acceptance and discovery. I envied that acceptance. I wanted that discovery for myself."
In Demi's documentary, she opened up about her struggles with an eating disorder as well as her bipolar disorder diagnosis and her battle with addiction issues. She followed it up with another film in 2021 called 'Dancing With The Devil' in which she spoke about the 2018 overdose which almost claimed her life.
Paris relived her own traumatic past in her book, detailing the alleged abuse she suffered at a boarding school for troubled teens, being raped as a teenager and the sex tape scandal which marred the early days of her career.
During a recent appearance on 'Good Morning America', Paris explained writing the book felt like therapy for her past trauma.
She said: "'This book was like a diary. I put everything in there, so many really traumatic experiences that I endured, especially as a teenager, and so many just memories I didn't want to remember – but also a lot of the good, exciting times. I've lived such an amazing life.
"It was so cathartic and therapeutic letting go of so much because carried so much on me for so long and I've been through so many hard times. But just to put it all out there felt good."