Published by
BANG Showbiz English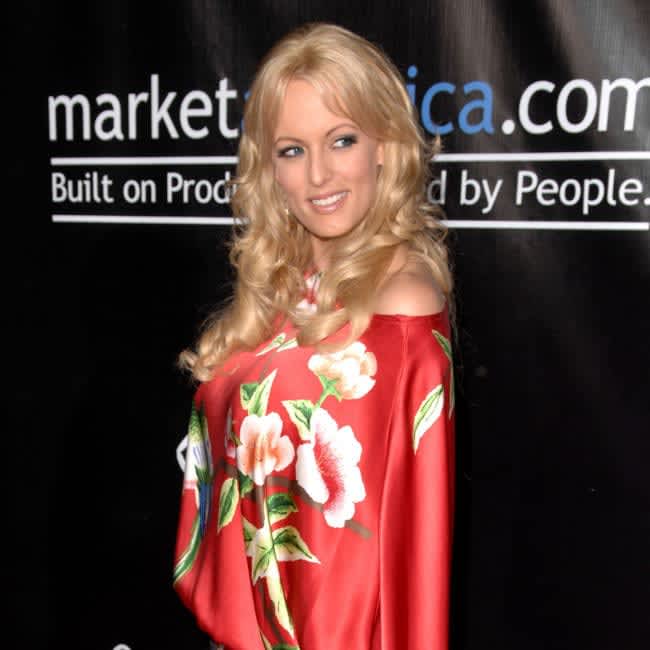 Stormy Daniels insists she's not frightened of facing Donald Trump in court as nothing could be "scarier" than seeing him naked.
The ex-porn star, 44, who is at the centre of the former US president's historic indictment, also warned the legal action against the 76-year-old could ignite "death and destruction", and told how it has led to her being targeted with a wave of fresh death threats over her links to him.
Referring to Trump's infamous "grab 'em by the p****' scandal, she told The Times newspaper about him facing criminal charges showing no one is "untouchable": "No matter what your job or bank account says, you're held accountable for what you've said and done, and justice is served.
"It's vindication. But it's bittersweet. He's done so much worse that he should have been taken down (for) before.
"I am fully aware of the insanity of it being a porn star. But it's also poetic; this p**** grabbed back."
She added about being unafraid of the prospect of facing Trump in court: "I've seen him naked. There's no way he could be scarier with his clothes on."
Opening up about the new death threats she has received since Trump's indictment on Thursday (30.03.23), she said: "The number and the intensity is the same as it was the first time around, but this time it's straight-up violent.
"The first time it was 'gold digger', 's***', 'whore', 'liar', whatever.
"And this time it's, 'I'm gonna murder you.' They're way more violent and graphic.
"I'm not afraid of him, or of the government, but it just takes one crazy supporter who thinks they're doing God's work or protecting democracy… you don't want blood in the water. It kind of encourages the sharks… it's especially scary because Trump himself is inciting violence and encouraging it."
She added about being fearless over being asked to testify against Trump: "I hope that I do have to. I'm not afraid, I have nothing to hide, and I look forward to telling everybody what I know."
Stormy – born Stephanie Gregory Clifford – also hailed his indictment as "monumental" and "epic", adding: "He's already gotten away with inciting a riot, and causing death and destruction. "Whatever the outcome is, it's going to cause violence, and there's going to be injuries and death."
Trump's lawyer says the scandal plagued businessman – the first ex-US president to be indicted in history – will not be handcuffed when he's arrested on Tuesday (04.03.23) on what is thought to be around 30 charges, but he could face fingerprinting and a mugshot.
His attorney Joe Tacopina confirmed the no-cuffs deal had been struck between Trump's legal team and prosecutors in Manhattan, where the former US commander-in-chief will surrender to authorities after a grand jury voted he should face criminal charges over a $130,000 hush money payment to former porn star Stormy during the 2016 presidential race.
Stormy claims she had a fling with Trump in 2006.
He denies they had an affair and has called it a "witch hunt", but has admitted directing his then lawyer Michael Cohen, 56, to pay Daniels $130,000 for her silence.
The adult star claimed Cohen deployed "intimidation and coercive tactics" to get her to sign on to the statement denying her affair with Trump.
Cohen told a federal court in Manhattan Trump directed him to make the payments, and was eventually sentenced to three years in prison after pleading guilty to campaign finance charges stemming from his part in the payments.