Published by
AFP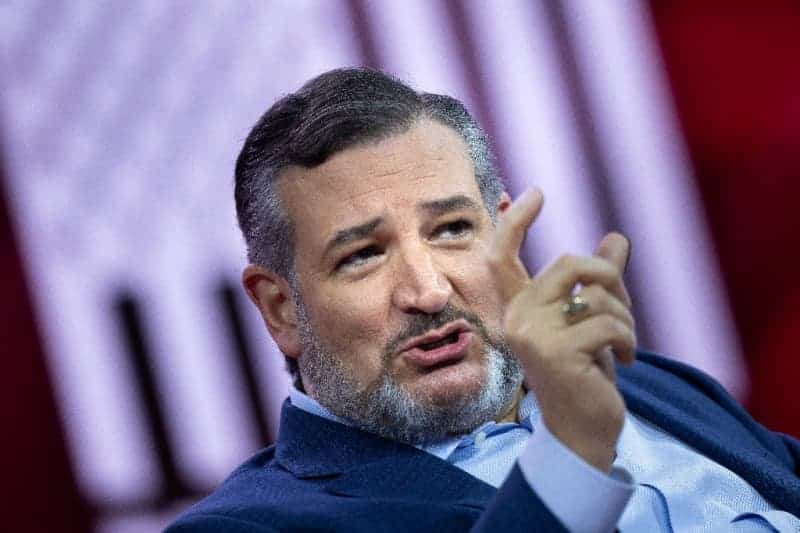 US Senator Ted Cruz speaks at the 2023 Conservative Political Action Conference (CPAC) in National Harbor, Maryland
National Harbor (United States) (AFP) – US conservatives kicked off their annual convention Thursday with an array of firebrand speakers aiming their sharpest verbal attacks at other Americans rather than foreign adversaries.
Key names at the Conservative Political Action Conference devoted some floor time to the US-Chinese rivalry and the immigration crisis, but the real crowd-pleasing zingers came in the rants against the LGBT+ community and calls for the arrests of liberals.
Texas Senator Ted Cruz said recently-retired scientist Anthony Fauci, the government's point man on the Covid-19 pandemic, should be jailed over health curbs that had "ruined more lives than any bureaucrat in the history of our nation."
He accused US President Joe Biden of not giving "a damn" about a recent train derailment that sparked fears of environmental contamination in Ohio, and said the administration would have been quicker to help if the locals had been "transgender tech workers."
Senator Tommy Tuberville of Alabama railed against trans athletes and "all this woke" taking priority over traditional school subjects, alleging that "half the kids, when they graduate, they can't read their diploma."
South Carolina congressman Ralph Northam accused America's top military officer — decorated combat veteran Mark Milley — of being a "traitor."
'Leftists and Marxists'
No stranger to incendiary hyperbole, Pennsylvania congressman Scott Perry, who is under investigation for his role in former president Donald Trump's attempt to subvert the 2020 election, threatened that "if it's up to me, there's going to be a firestorm" targeting liberals.
"These leftists, these Marxists that have prevailed upon the American people and used the awesome power of the federal government to cow us into fear in our homes, they've got to be put on notice," he said.
"They've got to be quaking in fear, they've got to be worried, they've got to be losing weight because they're not eating, because they're worried they're going to end up going to jail." 
CPAC, which returned to its home in Maryland's National Harbor after pandemic-era editions in Texas and Florida, is a sprawling gathering that sees itself as promoting liberty, economic prosperity and family values.
Its panelists speak glowingly of president Ronald Reagan, while posters decry gun restrictions, liberal school curriculums and big government.
This year's event, which culminates in a keynote address from Trump on Saturday, will be an opportunity for delegates to vet the tycoon and other potential candidates for the 2024 presidential election. 
Among them is Trump's former UN ambassador Nikki Haley, who is expected to make the case Friday that the Republican Party needs a new generation of leaders, unencumbered by the taint of recent election failure.
Several major players have stayed away, however, including Florida Governor Ron DeSantis, seen as a formidable potential challenger to Trump for the 2024 nomination, and former vice president Mike Pence.