Published by
BANG Showbiz English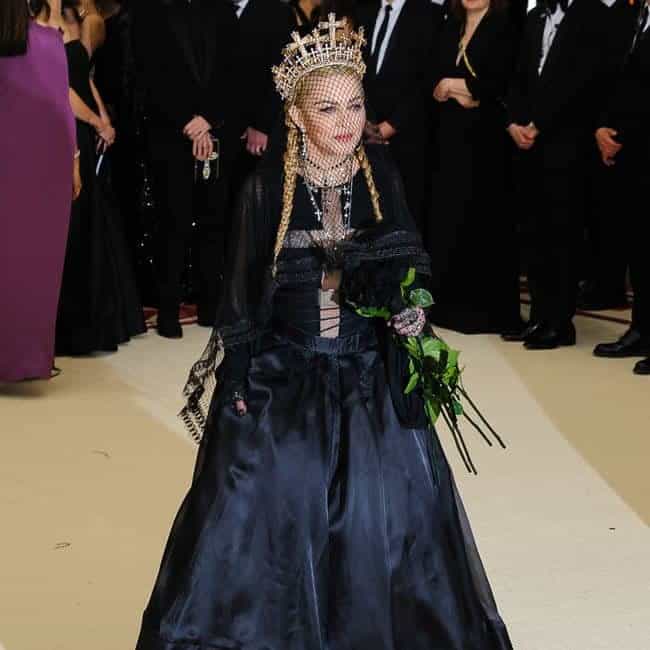 Prints of Madonna's 'SEX' book photographs are set to be put up for auction.
The 64-year-old pop icon released the coffee table book back in 1992, and Christie's – the world-renowned auction house – has now confirmed that the snaps are poised to go under the hammer.
Christie's said in a statement: "Christie's is pleased to announce its participation in the ongoing anniversary celebration initiated by Madonna and Saint Laurent's re-issue of 'SEX', the boundary-pushing 1992 photography book by Madonna and Steven Meisel.
"As part of the project, Christie's will present Madonna x Meisel – The Sex Photographs an auction of over 40 works, as editions of one, in a live sale taking place in New York on 6 October 2023."
Madonna has also taken to Instagram to announce the news.
The 'Vogue' hitmaker explained that proceeds from the auction will go to Raising Malawi, a non-profit organisation that is changing the lives of children in Malawi through "health, education and community support".
Madonna wrote on the photo-sharing platform: "It took us 4 Decades and several Provocative photo shoots to open people's minds through ART!
"It took @stevenmeiselofficial almost as long to join Instagram – just in time to announce our Christie's auction, to benefit @raisingmalawi
"Proof that great causes can move mountains. [winking and heart emojis] (sic)"
Last year, Madonna described releasing 'SEX' as an "empowering" experience.
The chart-topping star also slammed her critics for sex-shaming her at the time.
She wrote on her Instagram Story: "Thirty years ago I published a book called S.E.X. in addition to photos of me naked. There were photos of men kissing men, woman kissing woman, and me kissing everyone. I also wrote about my sexual fantasies and shared my point of view about sexuality in an ironic way.
"I spent the next few years being interviewed by narrow-minded people who tried to shame me for empowering myself as a woman. (sic)"