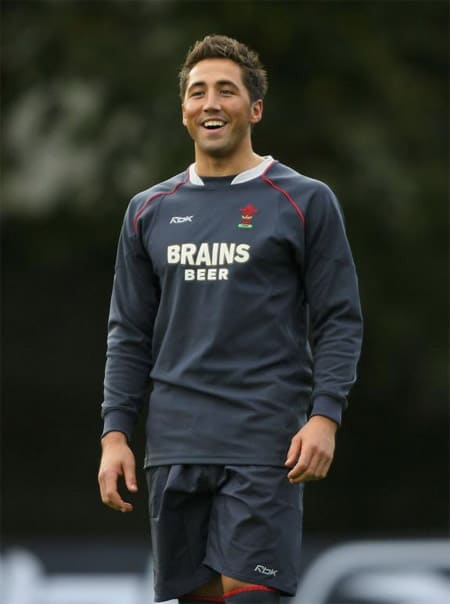 Here's someone we haven't seen in a while. Welsh rugby pin-up Gavin Henson is not only Wales' most famous metrosexual, but also loves fast cars. He was just banned for driving for a month after being caught going 110 mph on the M4 motorway. Hope he doesn't need to run out for any hair gel.
Henson is back in the game this Saturday after nearly 18 months of sitting on the sidelines due to injury and penalties.
More shots of Gavin-in-training after the jump...
You may have missed…
Beach Bulge [tr]
This Week's Gratuitous Gavin Henson Pin-up [tr]
Because I've Gone a Day Without Mentioning Gavin Henson [tr]
Continental Drift [tr]
Wales Breeds Metrosexuals Too [tr]
Breaking Gavin News [tr]