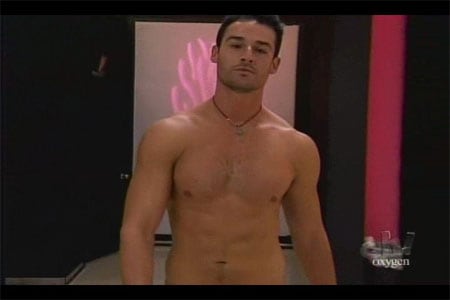 Although his activities in and around gay people and nightlife were widely reported, former Survivor: Cook Islands castaway J.P. Calderon (seen below with openly gay castmate Brad Virata) had never come out publicly. That will apparently happen on this Wednesday's episode of The Janice Dickinson Modeling Agency, according to Instinct magazine, for which he does a cover shoot during the episode.
"It's not every day somebody gets slapped in the face with a major magazine like Instinct, Janice Dickinson, her TV show. I think I'm just supposed to do this!" says Calderon. "I'm coming out and I'm living."
Of the self-described world's first supermodel, Calderon says, "We started a little bit butting heads, but I love Janice Dickinson. I want everyone to know, she is the coolest person in the world."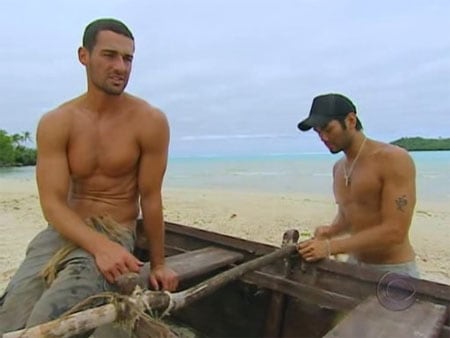 The episode airs this Wednesday, January 24 on Oxygen, and Calderon is featured on Instinct's February issue. You can see the cover for that issue, after the jump...