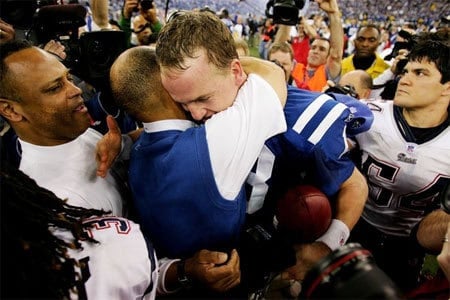 Lots of action on the gridiron this weekend as Peyton Manning and the Indianapolis Colts proved triumphant over Tom Brady (below left) and the New England Patriots on Sunday to join the Chicago Bears in Super Bowl XLI on February 4th.
The Chicago Bears and QB Rex Grossman (below) routed Drew Brees (above right) and the New Orleans Saints 39-14 despite an 88-yard touchdown reception and run by Reggie Bush, to enter their first Super Bowl in 21 years.
Outsports has an analysis of the weekend and what's to come.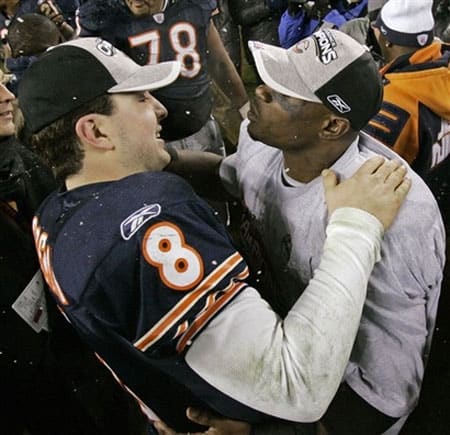 Oh, and at the Bears game, Fall Out Boy's Pete Wentz and former American Idol contestant-turned chart topper Chris Daughtry provided accompaniment.
Here at Towleroad, we'll be rooting for da Bears all the way. For a special "Da Bears" flashback, follow after the jump…