As you may know, actor Chris Evans is quite popular here at Towleroad, so I was pleased to catch this light moment from a brand new Fantastic Four: Rise of the Silver Surfer TV spot in which Evans, who plays The Human Torch, responding to a comment from Jessica Alba's Invisible Woman, offers a bit of jokey affection to Mr. Fantastic, played by Ioan Gruffudd. Since it flies by, I've screencapped it for you. Don't miss Gruffudd's saucy look at the end.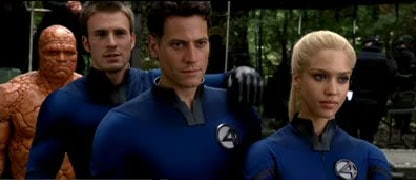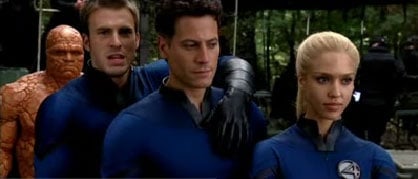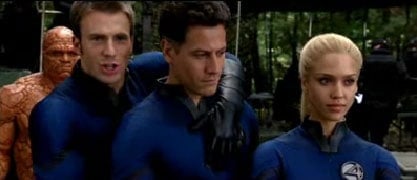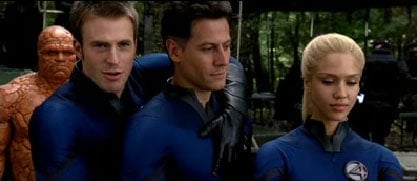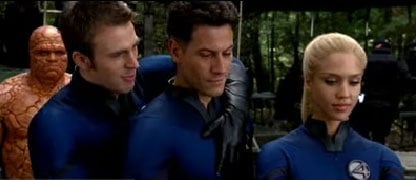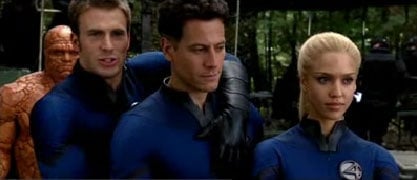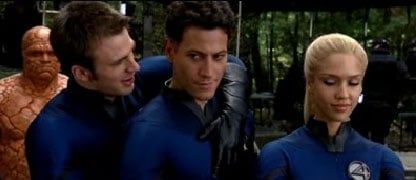 Of course, Evans does play the flaming superhero. See the full spot below.
And don't miss...
The Silver Surfer's Easter Eggs [tr]
Fantastic Form: Chris Evans [tr]
Chris Evans in London [tr]
Chris Evans in Flaunt [tr]

(thanks, Nathan!)
And the latest teaser poster (minus the nads) after the jump...