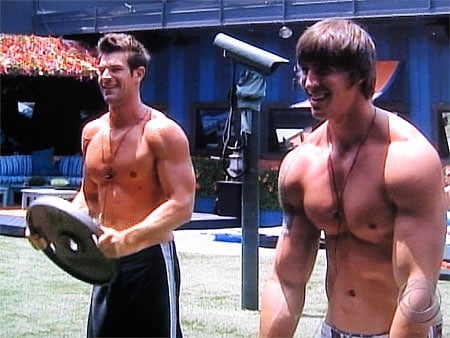 Here's a bit of fluff for you, so to speak. The men of Big Brother 8held a "strongest man" competition over the weekend. The clip below was what boiled down from it (volume may need to be adjusted).
There was no clear "winner", although in a related dress-up session inside the house (via the live feed), it was clear that gay Dustin (Diagnus) came out on top in at least one category.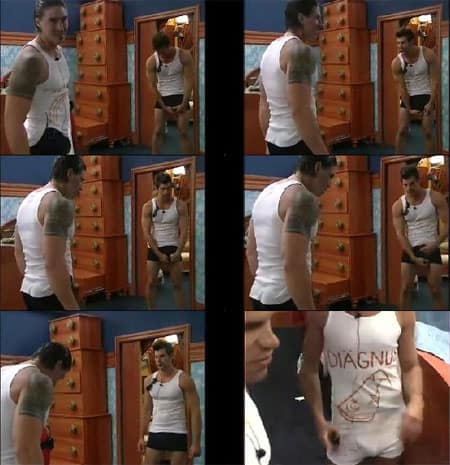 More shots after the jump...