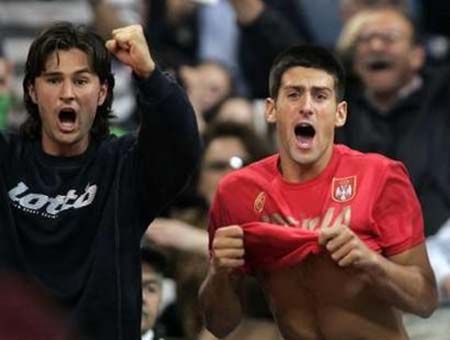 Serbian tennis players Boris Pasanski and Novak Djokovic became quite excited watching their compatriot Janko Tipsarevic battle it out with Australian Lleyton Hewitt at a Davis Cup World Group play-off match today in Belgrade.
Tipsarevic lost the match to Hewitt. The stakes are high in the best-of-five series between Australia and Serbia. Should Serbia win the series, they'll advance to play in the Davis Cup World Group next year, something the team has never achieved.
Djokovic has always been animated in his response to the game, but we're glad he demonstrates the same qualities on the court and off, after the jump...