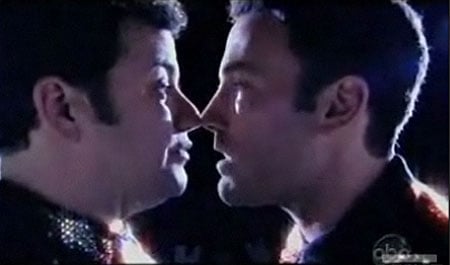 While his wife was having her neck ravaged by Gary Busey, Jimmy Kimmel was f**king Ben Affleck.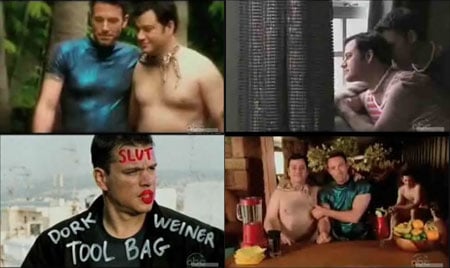 Here's Kimmel's epic response to Sarah Silverman's previous and much-forwarded video, "I'm f*cking Matt Damon". Kimmel assembled an all-star cast including Brad Pitt, Robin Williams, Cameron Diaz, Josh Groban, Meatloaf, Dominic Monaghan, Harrison Ford, Macy Gray, Christina Applegate, Joan Jett, McLovin, Don Cheadle, Rebecca Romijn, Pete Wentz, Perry Farrell, Good Charlotte, Lance Bass, and Huey Lewis.
Check the clip out AFTER THE JUMP...
Recently
Jimmy Kimmel: I'm Gay [tr]
Kathy Griffin's Advocate "Cover Try" on Jimmy Kimmel [tr]