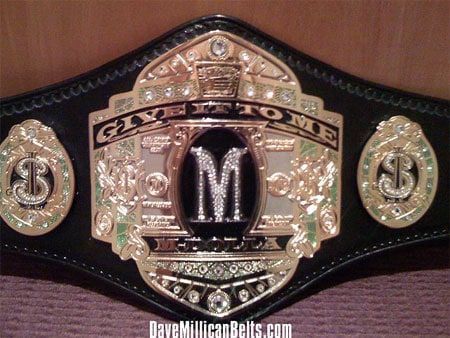 A closer inspection of the "Give it to Me" fighter's belt Madonna wears on the cover of her new opus Hard Candy reveals the word 'M-Dolla' inscribed in gold.
Is that her hip-hop name, like 'P Diddy', or just a nod to her favorite thing, the mighty dollar?
AFTER THE JUMP, Madonna's new Sunsilk commercial utilizing an instrumental version of the new single "4 Minutes" which Ellen DeGeneres took to town on her show today. A clip of that after the jump as well...
And here's some audio torture for you if you're up for it…