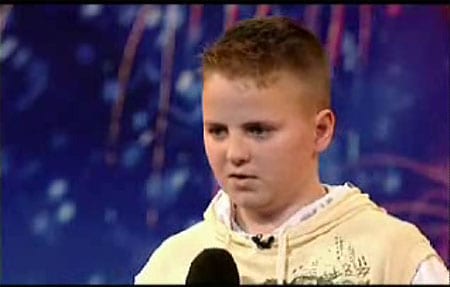 Is it the second coming of Paul Potts? Watch 13-year-old Andrew Johnston perform "Pie Jesu" at his first audition for Britain's Got Talent...
"I get bullied a lot...at school. I've been bullied all my life since I was six. My mates have been telling me to leave the singing. They don't like that kind of music."
Simon Cowell asked Johnston how he deals with the bullying. Said Johnston: "I carry on singing."
Watch the clip, AFTER THE JUMP...

This should start your week off right.