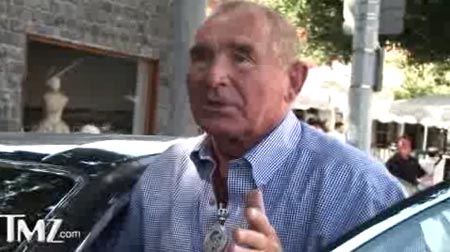 Zsa Zsa Gabor's husband, Prince Frederic Von Anhalt gets in an argument with a photographer in West Hollywood about his thoughts on gay marriage ("it's not normal") and why he allegedly hangs out reading gay magazines at the WeHo Starbucks.
No word on what caused the altercation, but TMZ responds to his "not normal" remarks: "Right, because the guy who married Zsa Zsa, got handcuffed in his car naked and wore lederhosen in public should set the standard for 'normal.'"
Watch the altercation, AFTER THE JUMP...

Von A-hole Picks the Gayest Fight Ever [tmz]