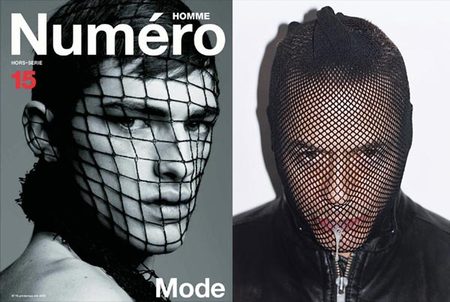 When I saw Terry Richardson's shots of Robert Downey Jr. in the most recent issue of GQ I thought back to the most recent cover of Numéro Homme I had seen, featuring model Sean O'Pry photographed by Greg Kadel, without the decorative loogie, of course.
It seems Terry Richardson saw it too, or this "head in a net" trend is catching on big time. Kind of like "Dick in a box" but with a fishnet stocking.
AFTER THE JUMP, one more glam shot of Downey Jr. showing off the new trend for summer (it breathes!).