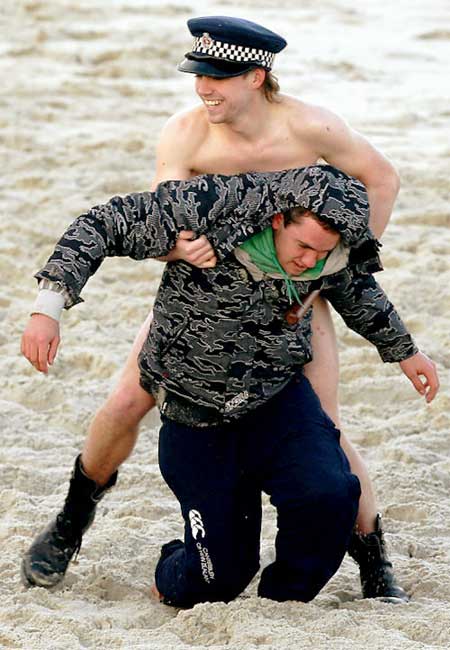 A fully-clothed "streaker" interrupted a naked rugby match by New Zealand's All Blacks rugby team on St. Kilda Beach on July 12, 2008 in Dunedin, New Zealand. The nude match was meant to draw attention to the Tri-Nations test match against South Africa. It was organized by Bottom Bus (and the name was taken quite literally), a tourism company in the country.
You may remember the All Blacks as the team who enjoys performing the shirtless Haka dance before games.
The NY Daily News published a full gallery of the images. One more AFTER THE JUMP, along with the link to the full gallery. Both are NSFW...
Naked Rugby [new york daily news]