A gunman entered Tennessee Valley Unitarian Universalist Church on Sunday morning and opened fire, killing two and injuring seven others.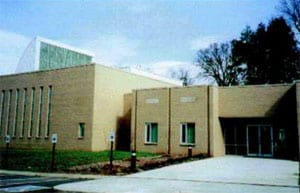 "Knoxville Police Chief Sterling Owen identified the man killed as 60-year-old Greg McKendry, an usher and longtime church member. A city official says another member of the congregation died later from injuries. The shooting occurred at approximately 10:15 a.m., while children were putting on the musical [Annie]. There were about 200 people in the church at the time."
Jim Adkisson of Powell, Tennessee, has been arrested and charged with first degree murder.
Tennessee's Out & About reports: "A member of the congregation wrote in a national blog that the church just recently put up a sign welcoming gays. One of the goals of the church's long range plan is to 'Increase congregational participation in human rights programs for gay/lesbian/transgendered persons.'...It is home to Knoxville's Spectrum Café, which is a social gathering place for Knoxville area high school youth who support the principles of diversity, tolerance, and the worth and dignity of every human being. Teens who come to Spectrum respect each others' ideas, religious views, race, sexual orientations, abilities, and ethnic backgrounds. The group welcomes "self-identify as gay, lesbian, bisexual or transgender, or who are questioning their sexual or gender identity. The Knoxville Monday Gay Men's Group meets at the church each Monday from 7:30 p.m. to 9 p.m."
AP clip on the shooting, AFTER THE JUMP...