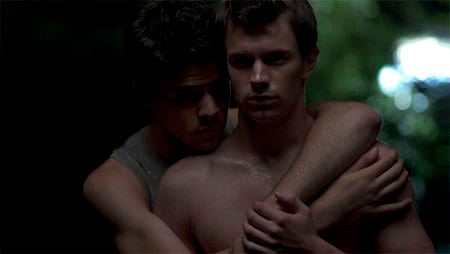 Were the World Mine is a new gay film by writer/director Tom Gustafson which plays out the fantasies of a struggling gay teen over the backdrop of a high school in a close-minded town. The show's main character Timothy, discovers a love potion while playing Puck in a Midsummer Night's Dream and begins to turn the town gay.
It's been playing at film festivals but plays in Louisville on October 31, and opens in New York, S.F. and L.A. in November, and other cities after that. Haven't seen it, but the just-released full trailer looks sweet.
Trailer, AFTER THE JUMP...