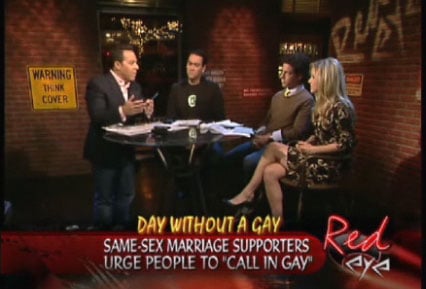 Not that I'm surprised, but this is how Greg Gutfeld and some of his commentators described today's "Day without a Gay" protest.
"It's kind of like Gandhi, but instead of a hunger strike, you brunch."
"OMG it's like 'Day without a Gay'! Who's gonna recommend sweaters?"
"It's the ultimate boycott because instead of going to work they're staying at home with a boy, possible laying in a cot."
Watch it, AFTER THE JUMP...