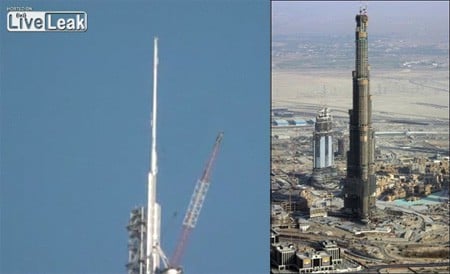 The Burj tower in Dubai, which in September 2007 surpassed the height of Toronto's CN Tower to become the world's tallest freestanding structure, got a new addition this month in the form of a telescopic spire, which can reportedly be extended should its height record be challenged by another building.
But for now, the building has reached its intended height of 818 meters.
Watch the video, AFTER THE JUMP...