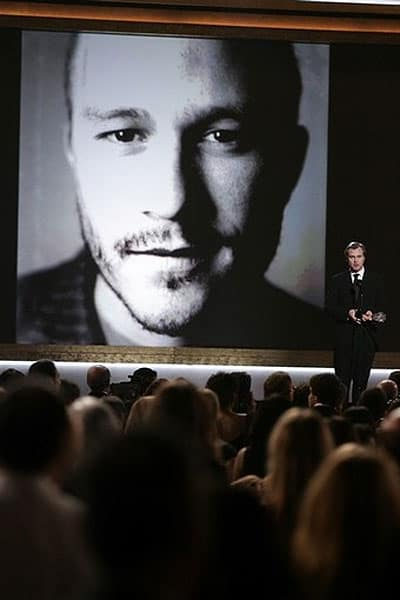 Heath Ledger took the award for Best Supporting Actor for The Dark Knight at the Critics' Choice Awards last night in Santa Monica, California. Director Christopher Nolan accepted and the crowd got on its feet. Said Nolan: "I can't presume to speak for him. His voice was as unique as it was original."
Nolan's acceptance, AFTER THE JUMP...
Slumdog Millionaire dominated the evening but Milk took two awards - one for Sean Penn, and another for Best Acting Ensemble. Brolin, Hirsch, and Penn accepted for that award, and may have called each other before the show to ensure their facial hair was as coordinated as their performances.
Full list of Critics' Choice winners here.