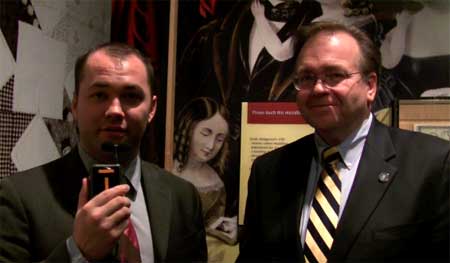 During the Inaugural weekend in DC, Towleroad interviewed New Hampshire Democratic Party Chair Ray Buckley. Buckley is the country's only openly gay state party chair. Buckley will also be taking over as the new President of the Association of State Democratic Chairs this week.
Corey Johnson talks to Buckley about legislative changes that have taken place in the state of New Hampshire, how those changes have affected LGBT rights in that state, and how they might relate to similar change on a national level. They also briefly discuss Bishop Gene Robinson, who hails from the state of New Hampshire.
Watch it, AFTER THE JUMP...