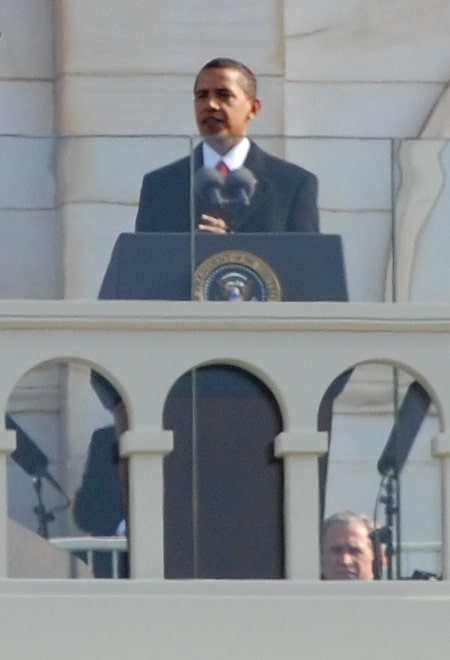 I was fortunate enough to be about 50 yards from the podium during the inauguration. Although a tree was in the way of my view of the Jumbotron (limiting what I saw of the goings-on that were televised), from my perspective, the placement of Obama and Bush could not have been more appropriate.
In related news, CNN is reporting that Chief Justice John Roberts re-administered the oath of office this evening on the advice of White House counsel Greg Craig so as to avoid any legal confusion over whether Obama was properly sworn in. As you have likely heard, a couple of words were out of place when Roberts administered it yesterday.
Watch CNN's report on the second oath, which was performed in front of several advisers and a cluster of White House reporters, AFTER THE JUMP...