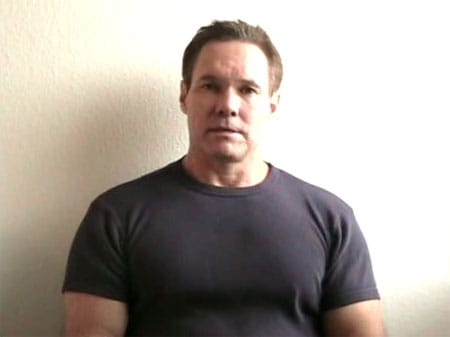 Following the recent revelations that Ted Haggard had sex with a male church volunteer, and perhaps others, escort Mike Jones unleashes on those who have mocked him for coming out with his Haggard story and made assumptions about his reasons for doing so, as well as the Human Rights Campaign, and New Life Church.
Says Jones in a new video:
"With all the recent news that's coming out right now, I hope people understand why I had to say something. Because if I hadn't said something, this would still be going on at the church. And it'd probably be even worse. I've always been a bit disappointed in the gay community and some gay groups. I have been ostracized by the gay community. I contacted groups like the Human Rights Campaign when my world was coming apart for help. They refused to even return my phone call. In Denver, I have been spit on, I've been yelled at, I've been called just a whore. And I would be lying if I didn't say that hurt. But I am sick of people also making decisions based on headlines. Do you know just the other day, the LA Times printed something about the upcoming documentary coming out, and stated that Ted Haggard and Mike Jones did drugs together. I never did drugs with Ted Haggard. Never. Ted Haggard has said it's a good thing Mike Jones spoke up. Otherwise he would probably be a drug addict and he would probably continue his deceitful path. The reason I am saying this is because no one else will. So if you want to continue with your nastiness towards me and your jokes, I want to ask you to look in the mirror and ask yourself, "What have I done to make a difference in this world?"
Watch the video, AFTER THE JUMP...
Partial transcript via Box Turtle Bulletin.