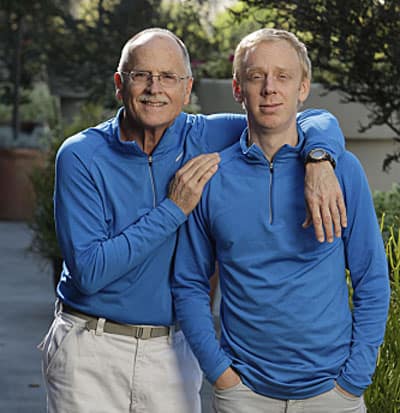 Soulforce and Equality Ride co-founder and longtime gay activist Mel White will compete with his son screenwriter/actor/producer Mike White (who is bisexual) on the next season of The Amazing Race, AfterElton reports: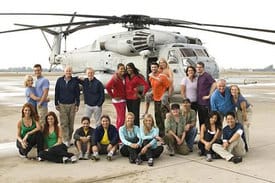 "Rev. Dr. White was once a ghostwriter for Jerry Falwell before coming out as gay and parting ways with the homophobic evangelical church. (His story is told in the documentary Friends of God and in his book Stranger at the Gate.) He is currently married to his husband, Soulforce co-head Gary Nixon. White's son, Mike, is known for appearing in movies like the brilliantly unsettling Chuck & Buck (which he also wrote), School of Rock (which he also wrote), and The Good Girl (which he wrote). He also wrote and directed Year of the Dog (starring Molly Shannon) and was one of the forces behind the shortly-lived fan fave series Freaks & Geeks (in which he also briefly appeared)."
Last June, Towleroad posted an exclusive report on White's marriage to Soulforce and Equality Ride co-founder Gary Nixon in Pasadena. The couple has been together for 28 years.
We wish White and his son the best of luck!
Soulfource founder Rev. Dr. Mel White and son Mike White compete in "The Amazing Race" 14 [afterelton]