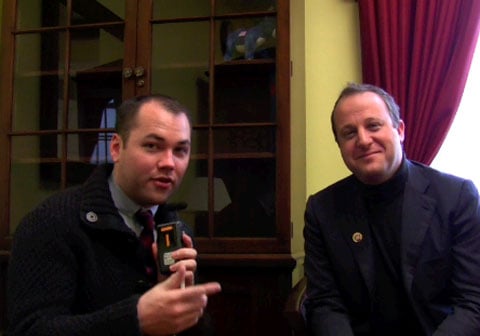 INAUGURATION SPECIAL
Yesterday we paid a visit to newly-elected Representative Jared Polis from Colorado, the first openly gay man elected as a freshman to Congress, in his new office in the Cannon Building on Capitol Hill as the nation awaits the inauguration of President-elect Barack Obama.
You may remember our interview with Polis during the Democratic National Convention in Denver.
Corey Johnson talks with Polis, AFTER THE JUMP...