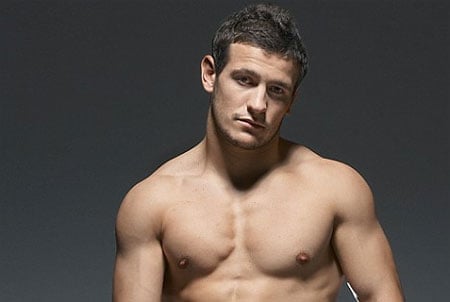 You may remember last May when rugby athletes Danny Cipriani, Tom Rees, Simon Shaw, and James Haskell stripped down in a partnership with Cosmo for the Everyman campaign to raises awareness of prostate and testicular cancer and urge men to get tested for the diseases.
Now, Danny Care who plays for the Harlequins, has done the same.
And in a detail I know many of you will appreciate, his nickname is Care Bear. He tells the Daily Mail: "I designed my own pair of trainers and I had 'Care' on the back of the left one and 'Bear' on the right. They're definitely not pink and fluffy though: they're quite cool, manly colours... they're gold and red. They are cool though. The backs like 'em. Not sure about the forwards."
Check out the whole image, AFTER THE JUMP (warning: possibly NSFW)...
Everyman campaign [official site]
Care Bear Goes Bare [daily mail]