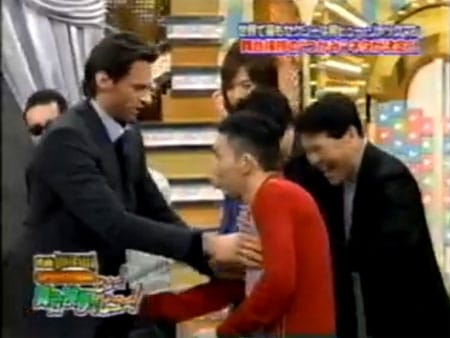 Hugh Jackman appeared on a Japanese game show, and after a typically insane entrance began to greet the show's players. He appeared shocked at first when one of the men reached out and grabbed his testicles. Granted, Jackman did tweak the guy's nipples first.
Shortly thereafter, Jackman confirmed with the ball-grabber that he did indeed find two down there. Sure looks like a lot more fun than The Price is Right.
Watch it, AFTER THE JUMP...