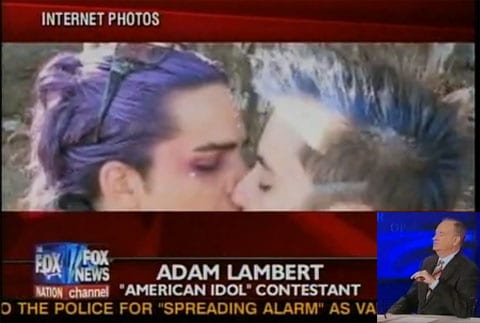 Bill O'Reilly got all hot and bothered about Adam Lambert's gay kiss photos last night.
Asked O'Reilly: "On the internet, there are embarrassing pictures of Mr. Lambert. These pictures, that hint that he is gay, will they have an effect on this program which is a cultural phenomenon in America?"
Just pathetic. 
Watch it, AFTER THE JUMP...