Published by
BANG Showbiz English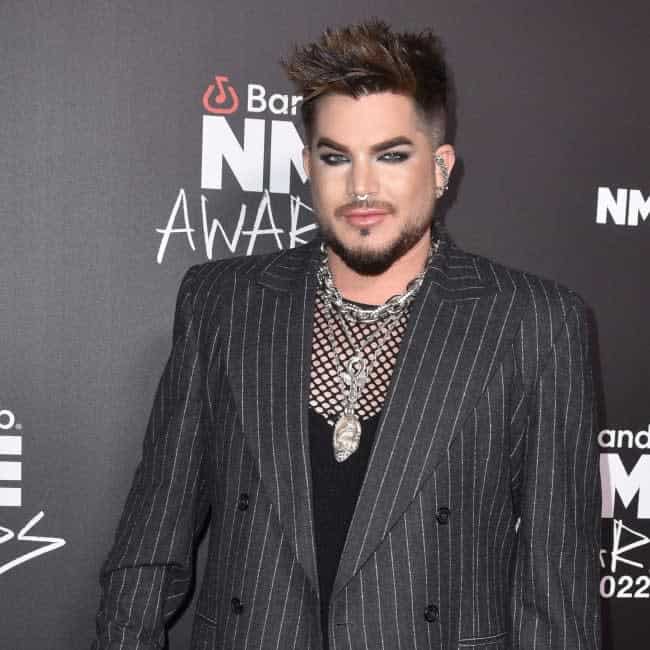 Adam Lambert got his first job in order to buy makeup.
The 41-year-old singer became interested in fashion and cosmetics during his teenage years but because his parents refused to buy him makeup products so he took up a job serving coffee at Starbucks in order to fund his passion.
He told Allure: "As I got into my teenage years, I started getting really interested in fashion. I was buying a lot of magazines. I was looking at editorials and was so into what I was seeing, and I was like, "I want to try to do that. I want to be able to do that." The first cosmetics brand that I dove into was MAC.
"I remember I would beg for something from MAC. And then at some point, my parents were like, 'Well, we're not going to just buy you this s***. You have to buy it yourself.' So I got a job and I had some spending money, and so I was buying stuff for myself. Unfortunately, the job was not at a makeup counter. I was 16, I was working at Starbucks."
The former 'American Idol' contestant – who is often seen on stage sporting extravagant looks as part of rock band Queen – went on to add that he would charge the girls at school to do their makeup for formal occasions and would take on so many appointments that he would have enough money by the end of it that he could afford to take his own date out for dinner.
He added: "I mean, one of the things I wanted to spend my money on was to build a makeup kit. I started doing makeup on friends [in high school]. Every year for the school dances, I would end up having appointments all afternoon and charge the girls that I knew 10 or 20 bucks a pop. Then by the end of the day, I would do my date's makeup, and I would have enough cash to go out to dinner with my date. I had so much fun doing it and would take pictures of it. And I did some photography in high school; I ended up doing makeup for that."