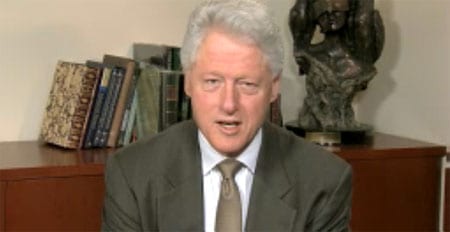 Former President Bill Clinton introduced Pedro, the MTV biopic about the life of the late Real World cast member and AIDS activist Pedro Zamora, which aired last night.
It's sitting on my DVR but I haven't had a chance to watch it yet. Thoughts anyone?
Watch Clinton's message, AFTER THE JUMP...