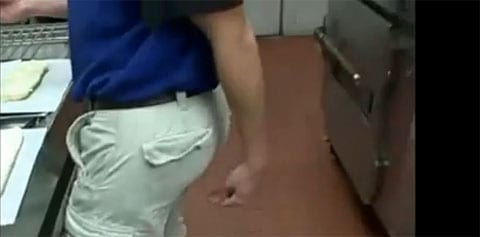 Two Conover, North Carolina Domino's Pizza employees who videotaped themselves sabotaging food with their own bodily excretions and put the footage (which also happens to mention that they're gay) on YouTube have warrants out for their arrest.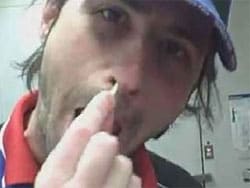 Domino's writes:
"In the last 24 hours, videos of two of Domino's Pizza employees appearing inappropriately within one of our franchise restaurants have been circulating online. Since the videos first surfaced yesterday, the two workers have been identified, fired and the affected franchisee has filed a criminal complaint against them, and there are warrants for their arrest. The opportunities and freedom of the internet is wonderful. But it also comes with the risk of anyone with a camera and an internet link to cause a lot of damage, as in this case, where a couple of individuals suddenly overshadow the hard work performed by the 125,000 men and women working for Domino's across the nation and in 60 countries around the world. We apologize for the actions of these individuals, and thank you for your continued support of Domino's Pizza."
What a couple of idiots. Didn't Timothy Tackett teach them anything?
Watch the videos, if you haven't already, AFTER THE JUMP...