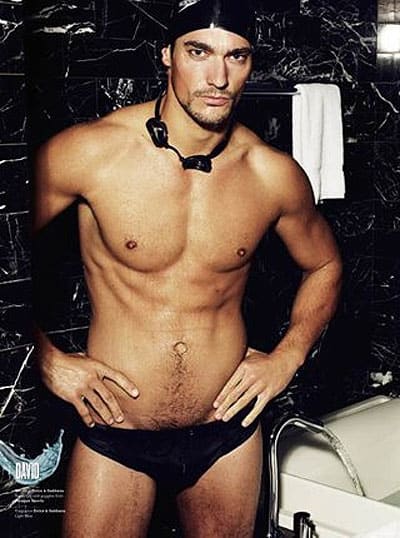 So that's what they meant when they said muscle was back. Two more of the men from V magazine's new swimsuit issue, which hits newsstands on May 6, AFTER THE JUMP...
Previously
David Gandy for Zirh Ikon [tr]
Gandy Candy [tr]
David Gandy the New Dolce & Gabbana Briefs Dandy [tr]
Models Noah Mills, above, and Josh Pence, below.
(images V magazine)