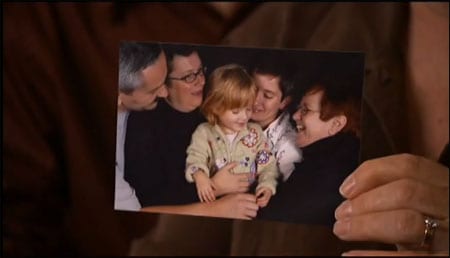 A new ad from the Empire State Pride Agenda is now airing in the Syracuse, Buffalo, and Albany markets and features Barb and Don Crawford from Cicero, New York and their two daughters — one straight, one gay. Their straight daughter married a man she fell in love with three years ago. Their gay daughter met a woman she fell in love with 12 years ago. They have a child, and are still waiting to marry.
It's the first in a series to be featured as advocates for same-sex marriage campaign for New York senate votes.
Watch the spot, AFTER THE JUMP...