Broadway Impact, the Empire State Pride Agenda, and Marriage Equality New York are putting on a major rally in NYC's Times Square on Sunday from 5-7 pm at Sixth Avenue and 44th street.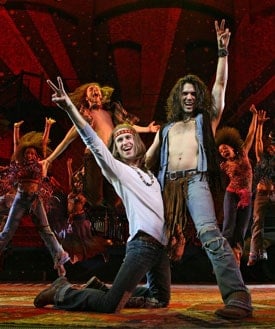 According to Broadway Impact, "Audra McDonald, four-time Tony winner and star of ABC's Private
Practice, Cheyenne
Jackson, star of Broadway's All Shook Up and Xanadu, and
television's Ugly Betty, will be singing and speaking out
on the issue. Speakers in attendance will consist of Senator Tom Duane, who is
sponsoring the marriage equality bill in the State Senate and New York
State Assemblyman Daniel O'Donnell, brother of Broadway veteran Rosie
O'Donnell. 
Hair's Tony-nominee Gavin Creel is hosting the event and will lead his fellow cast members in a performance from the show. Said Creel: "I am thrilled that we are able to come together as a community to urge
people to take direct action by calling their State Senators. This peaceful rally is going to be about love – and the right
to marry whoever it is that you love."
More info here.