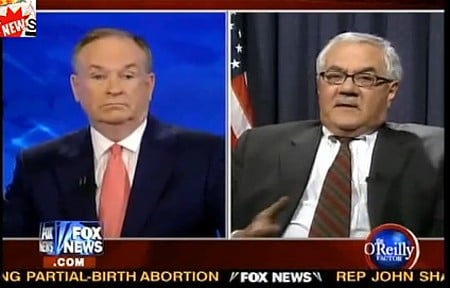 Barney Frank returns to Bill O'Reilly's show on FOX News. The show was absent the raging outbursts that marked their last meet-up, but they did get into the Justice Dept. brief defending the Defense of Marriage Act, as well as Obama's positions on same-sex marriage.
At the end of that discussion, O'Reilly suggested, "We're making a lot of progress here Congressman. Pretty soon we'll be going camping together."
Watch it, AFTER THE JUMP...