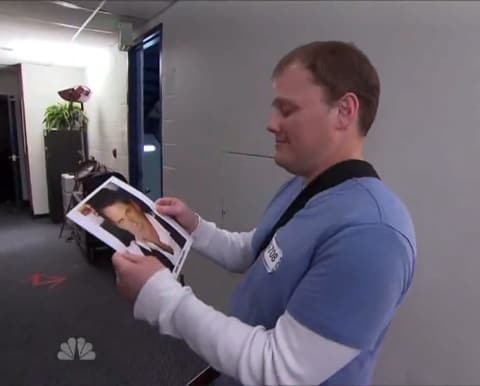 Credit loan officer David Johnson serenaded David Hasselhoff with a tune on the premiere of America's Got Talent last night about spooning and sharing a Speedo with The Hoff.
Said Hasselhoff: "I'm honored and humbled that someone would write a song like that for me. I'm sad that he's a man."
Watch it, AFTER THE JUMP...